Yesterday we received an amazing testimonial from one of our Spanish students here. His name is Sergio Rodriguez Bello and is following intensive classes at our language school in Bristol.
Sergio wrote: 'I am proud of my English because it is improving and also inside the school you get social skills thanks to the friendly atmosphere between students and teachers. I really like reception because it is really cosy to meet new people or to just speak with your friends. My host family is really nice, they care about me and they treat me as one more of their family. I would recommend EC to everyone
Now, I have friends from all over the world, and it doesn't matter the age or cultural differences, we are just students who want to improve their English and to have a great time in Bristol. All the staff of EC are simply awesome.'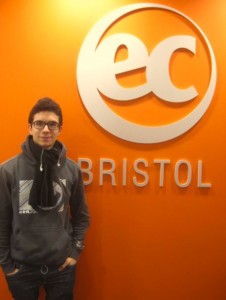 Thanks Sergio!
Comments
comments