Today is Valerio's last day in the school and he wanted to share a few words about his experience in EC Manchester studying an English language course.
"I think, that the school is fantastic, also the people that work here are very gentle and supportive. I really dont want to change nothing about this experience with you!
It was one of my best experiences"
Thank you very much Valerio, best of lucks and we hope to see you soon!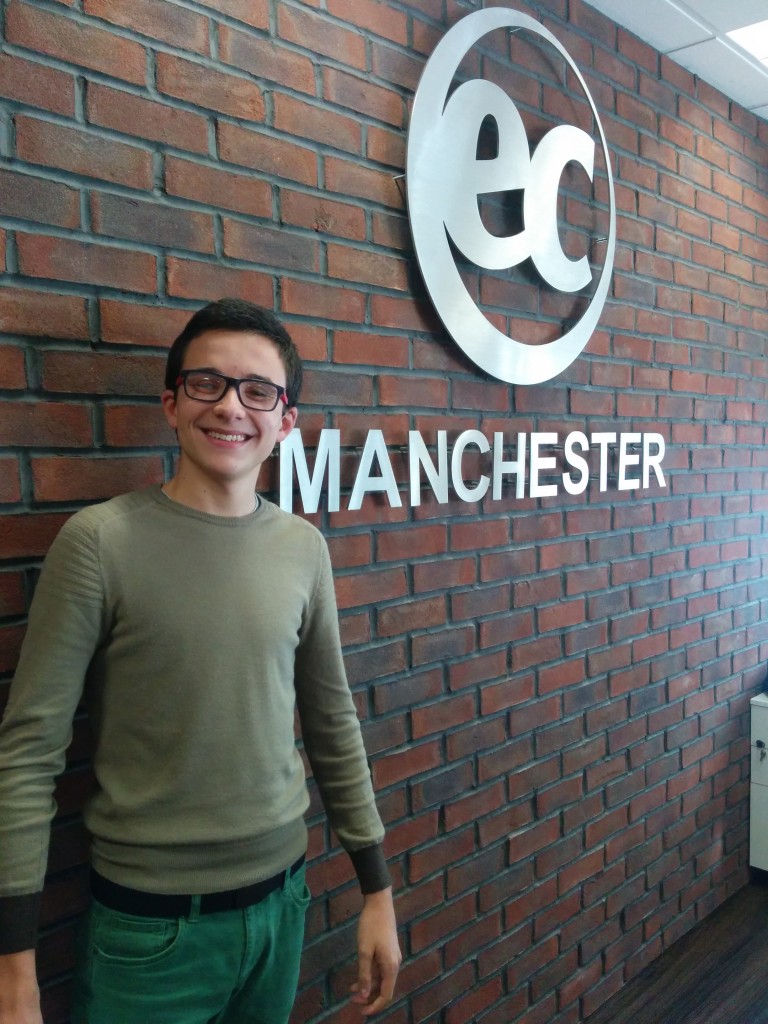 Comments
comments