A Hidden Gem: (Idiom) – Anything that has been undiscovered for a long period of time that, upon discovery, is found to be of great value ( It also means places I like to go to but don't tell that many people or you'll ruin it …Seriously)
'I didn't do anything at the weekend'
'Yeah, me too I just watched Netflix'
'Wait, who is that weird man drying his hands?'
This is part of a real conversation I overheard in the men's toilet the other day at EC Manchester, and while I felt like I had to say something, it felt strange to start a conversation as I was drying my hands. The point is those students were wrong – there's so much to do in this city!
In today's blog, we're going back to take a closer look at just what Manchester has to offer. However this time, we're not going to be talking about food – I don't care if you're hungry, and have low blood-sugar, stay focused!
IS IT PRONOUNCED 'FILM' OR 'MOVIE'?
One of my favourite places to go in Manchester is the cinema but if you want to stay away from teenagers (we all do) you should check out some different places to watch the latest films.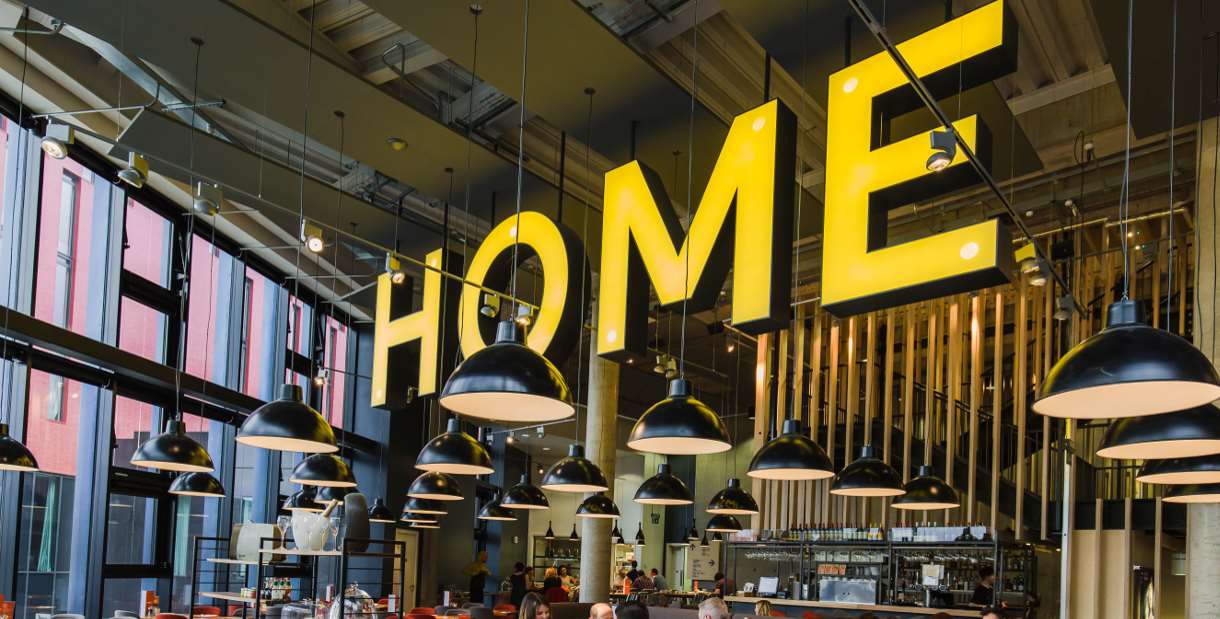 Home MCR, is an independent cinema and theatre and shows a collection of alternative films from all over the world. You should know you're not going to find any Marvel superheroes here. So please don't ask to see Spiderman here because a young man with large glasses and a frankly wonderful moustache will politely ask you to leave.
If you're looking for comfort and relaxation, you can find it in my second favourite MCR cinema, The EVERYMAN Theatre! These beautiful geniuses have filled their cinema with amazingly comfortable sofas and they also have mini tables to place your drink or burgers or anything really. The best part is that a waiter will bring the food to you as you sit back and relax like a king!
(Please note you are not actually a real king. All crowns should be taken off before the trailers begin)
MULTIPLAYER!
Moving on to the other love of my life, video games. During the cold winter months some students don't like to explore the city too much but you might be missing another hidden gem…
NQ64
You might have a PlayStation 5 at home or even an XBOX 150 (This isn't a real Xbox) but, in my opinion, nothing is better than heading to a real 1980's arcade. NQ64 is full of very large scary-looking machines with games from the past. Buy some tokens from the bar and play against your friends at 'Time Crisis' 'Mario Kart' or even 'Dance Dance Revolution' (This last one counts as exercise and is so much better than the gym, where there is very little dancing on shapes)
The arcade does sell alcohol, but you don't need a beer in your hand to enjoy yourself – you're not my father. With competitions throughout the year and two different locations across the city, NQ64 is perfect for anyone who knows the difference between Sonic the hedgehog and a normal hedgehog one might see on a road.
QUIET TIMES
If you really want to get away from the craziness of the city there are one or two super secret places you can escape to. One of my favourites is the Portico Library. You can find this old (possibly haunted) library/ café on Mosely Street, hidden above a building that used to be a bank. It's an amazing place to discover for the first time as students often say it looks like something out of Harry Potter!
Come for a coffee or a tea and relax in a world from a different time. From this high up, you can barely hear the sounds of street below and it's the perfect place to study, read or simply pretend you're a very quiet wizard.
Towards the back of the Northern Quarter you will find Manchester's Art and Craft centre. This used to be the very heart of Manchester's shopping district, but now is a special place where artists can sell their strange designs and products away from the crowds of Market Street. Have a look around and don't be afraid to ask the people there questions about their work. Also, these really are hidden gems we are talking about so don't go telling them to everybody you meet – this stays between us.
Finally, on our trip to some of the quieter areas of the city, students might just find Manchester's newest park. Mayfield Park! This park is so new and so hidden that I haven't actually found it yet. It's very close to Deansgate – please find it and tell me about it.
Okay, so that is it so far. I really need to do more exploring and by the sounds of it, so do you.
…Extra places you also might like:
How good are you at crazy golf? – try to beat your friends at Junk Yard Golf
How good are you at throwing axes? – try and not kill your friends at Whistle Punks
How good are you at not falling over? – try and stay on your feet in roller skates at Paradise Skate World.