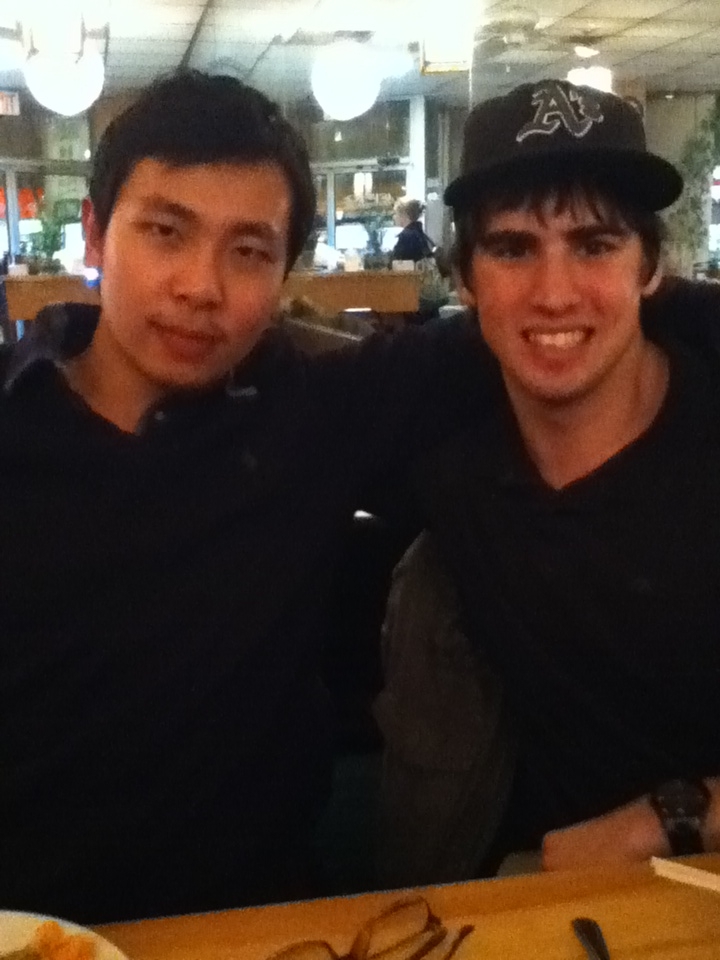 With the help of partnership program, we could get a wonderful encounter!!
My partner is Patrick Falco and we did lots of meaningful jobs together.
Got together, we could get closer with two different culture experience.
Actually we've got into American & Korean things, whatever drove us together.
We met each other to have dinner and I fixed him up with my friends to mingle in a great way.
Moreover I was invited by Patrick's sweet home party to meet his family.
Every single job we made together was pretty awesome for me and for Patrick as well.
On behalf of partnership program students, I'm really satisfied with this program to pair between local and EC Boston students.
Partnership program was great enough for foreign students and also a wonderful chance to broaden your focus in BOSTON. Don't hesitate to apply for it, of course they've got what it takes. – Uyeong Gim from Korea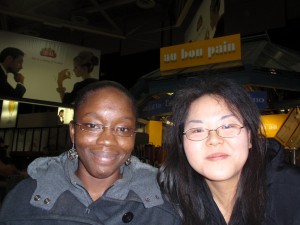 Shoko from Japan wrote:
What was your partners name?
Nakeeda
Where did you usually meet? How often did you meet?
South Station (waiting space) / Once a week ( 2hours )
What did you like to talk about?
American/ Japanese culture (custom, music, books, TV programs, animation,etc.)
American/ Japanese society (education system, history, politics,etc.)
American/ Japanese grammar,expression, etc.
What was your favorite part of the program?
We could share a lot of information or thoughts about each culture.
In additon, I could find a lot of new view points about my country through the program.
Comments
comments