Do you like to travel? Ever thought of living abroad?
English teaching opportunities are available all around the world, and EC Boston is the place to get certified!!
In EC Boston's TEFL Certificate Program, teacher trainers have the opportunity to observe our expert instructors while mingling with international students who have come from all over the world to study at EC Boston. In small classes, trainees learn which methods work best and why. They combine theory with the practice of teaching volunteer students. Teacher feedback provides additional valuable support to first-time teachers. Trainees learn how to set goals, address different learning styles, plan classes, evaluate text books, manage classroom atmosphere, test students, and even learn about professional development opportunities. In addition to all this, teacher trainees put together a large portfolio of course materials, lesson plans and job research which can be used throughout their teaching careers.
Both Full and Part Time Classes are available!!
What former EC Boston TEFL students have said about the program:
"This program helped me to achieve the goal of integrating different aspects of teaching into my lesson plans. In the process, they became more communicative and accessible to all learner types, visual, auditory, etc." – Stephan, June 2009
"My goal was to feel more at ease in front of a class and to do this, I needed the theory (approaches, methodologies, etc.). I definitely feel that I've achieved them." – Valeria, June 2009
"I would recommend this course in a heartbeat. It exceeded my expectations. I found the course to be very challenging in a really good way, so that we were forced to improve our teaching skills all the time. The course in general was very rewarding, and it was nice to have teachers who cared so much about helping us improve. I feel more than confident about teaching abroad and in the U.S. after having taken this course." – Claire, May 2010
The next TEFL Start Date is February 7, 2011.
REGISTER TODAY!!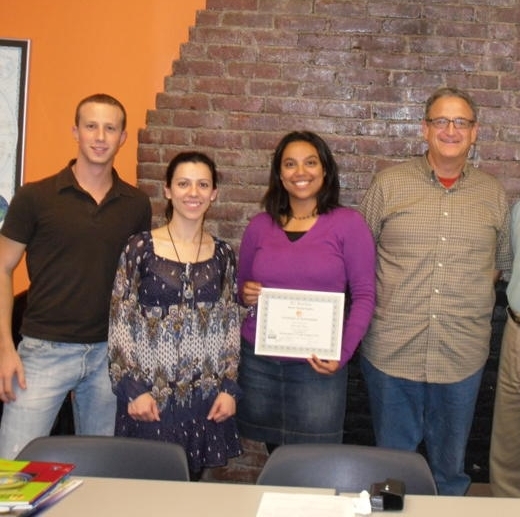 Comments
comments