Every Tuesday and Thursday at 11:15 and 2:45 EC Boston offers free Academic Activities to students!!
Tuesdays is the Pronunciation Clinic and Thursdays is the Conversation Club.
Both are often led by University Students from Boston and offer students some extra English discussion outside the classroom!
EC Boston English School encourages all of our students who would like extra practice or simply to meet new people to check out these free Academic Activities!!
Come Join the Party!!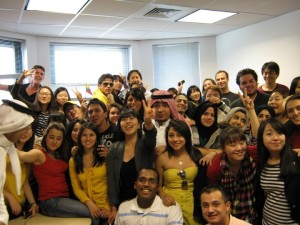 Comments
comments