Boston is one of the best experiences I've ever had.  When I came to Boston, I didn't speak English very well.  Also, I didn't have friends.  People couldn't understand me when I spoke in the streets, stores, mall etc. That made me decide to learn English.  I was looking for English schools online.  I found a lot of English schools in Boston, but I had to choose one of them.  Then I asked people, "which is the best?".  I got many responses from international students.  Some of them told me "I have to go to ELS because there are good teachers" and others told me "I have to go to Kaplan because it has a nice building" and much more.  At that time I was puzzled and I had to decide.  Then I went to EC Boston English School, and I thought "will this school make me good in English?".
In fact, on my first day in the school, I was very nervous and I couldn't speak with anyone in front of me.  Also, I couldn't fill out the forms for school.  For example, when they told me "write your address" I didn't know what that meant.  Then, I realized I have to practice more, at least three hours a day.  Everyday I learn a new lesson including grammar, listening, writing, and reading.  I cheer myself up to introduce myself to students, and it was very nice, all students and staff at EC Boston English School are very friendly!
EC Boston offers many activities that allow me to meet new students and make new friends.  Because I go on so many activities, I was chosen by EC Boston to be a student photographer and post pictures from EC Boston Activities on EC"s facebook page.  I was surprised when I was chosen, but I was glad to be involved.  If you would like to see pictures of EC Boston, go to our facebook page!
In the end, I like my school because it makes me good in English, in addition, I am improving with all parts of English.  I have a lot of friends from different countries.  Also, I like meeting great teachers at the school.  My advice for those who are reading this and want to learn English, What are you waiting for? Come to register in EC Boston English School!!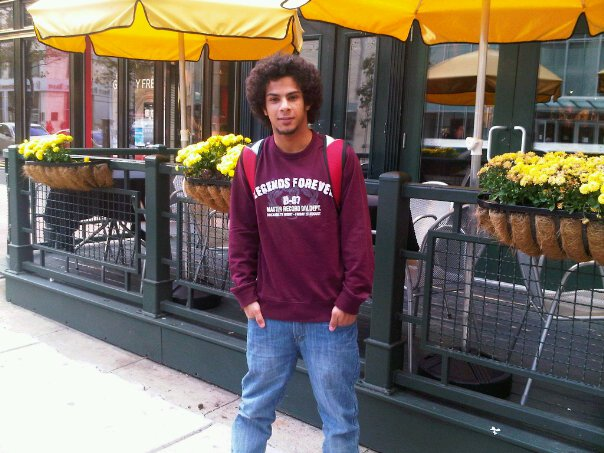 Abdullah Al Binissa
Comments
comments