The International English Language Testing System is considered by many the world's most popular English Testing System.
At EC we offer an IELTS course in Boston.
There are 2 types of IELTS:  Academic & General Training.  Each one has a reading and writing section.
The writing section has 2 tasks.  Below is a practice IELTS essay that one of our dedicated students, Carlos from Venezuela, edited and re-wrote.  These are his final versions and we're both impressed and proud of the progress he's made and great work he's produced so we wanted to share with you, the EC Community!!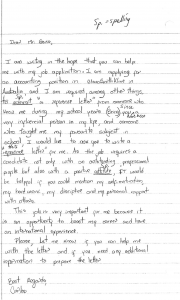 Comments
comments