EC Boston recommends: Enjoy delicious Cupcakes in Boston!
On Newbury St, Sweet Cupcakes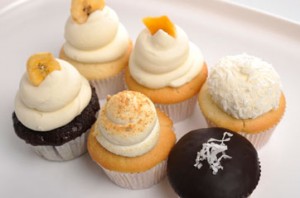 Sweet's menu is always changing, but the stores maintain their retro vibe, with eye-catching pink and brown wallpaper (just like the website) and old movies playing on TV.
On the menu enjoy:  Blueberry buttermilk, Boston Cream Pie, or Ice Cream Cone Cupcake ("Delicious vanilla Sweet cake or rich chocolate cake baked into a classic wafer cone andfinished with Sweet's lickable buttercream frosting, nostalgic rainbow sprinkles or a chocolate ganache "dip.". Special summer menu).
49 Massachusetts Ave., Boston.617-247-2253;
225 Newbury St., Boston. 617-267-2253; Zero Brattle St.,
Cambridge. 617-547-2253,  www.sweetcupcakes.com
In Cambridge, Petsi Pies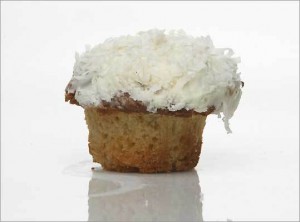 The oversize cupcakes at Renee McLeod's Somerville and Cambridge bakeries come in four everyday flavors: carrot walnut, coconut, red velvet, and whoopie pie. (She has said that the treats are based on her grandmother's and mother's cake recipes.)
On the menu, Ask about the tres leches cupcakes, available biweekly.
285 Beacon St., Somerville, 617-661-0686;
31 Putnam Ave., Cambridge, 617-499-0801. www.petsipies.com
Comments
comments