EC Boston recommends: Visit the Boston Public Library (BPL)!!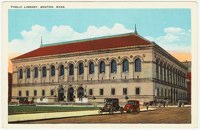 Have you ever been to the Boston Public Library, just one block away from EC Boston?
  Boston had the first public library system in America and it was the first public library to let people borrow books and take them home. The main library building in Copley Square was built in 1895. There are a great café and a gorgeous garden.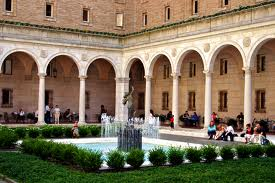 The Volunteer Office of the Library offers tours highlighting the architecture of Charles Follen McKim and Philip Johnson, as well as the many works of famed sculptors and painters. The tours last about an hour and are given by volunteer guides.
Don't miss the opportunity to visit it!!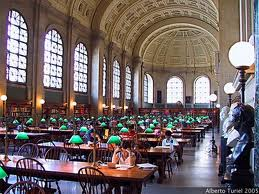 Boston Public Library – 700 Boylston St., Boston, MA, 02116
  Central Library Hours: Monday –Thursday: 9 a.m. – 9 p.m.
                                                Friday & Saturday : 9 a.m. – 5 p.m.
Comments
comments