Visiting a beer brewery in Boston!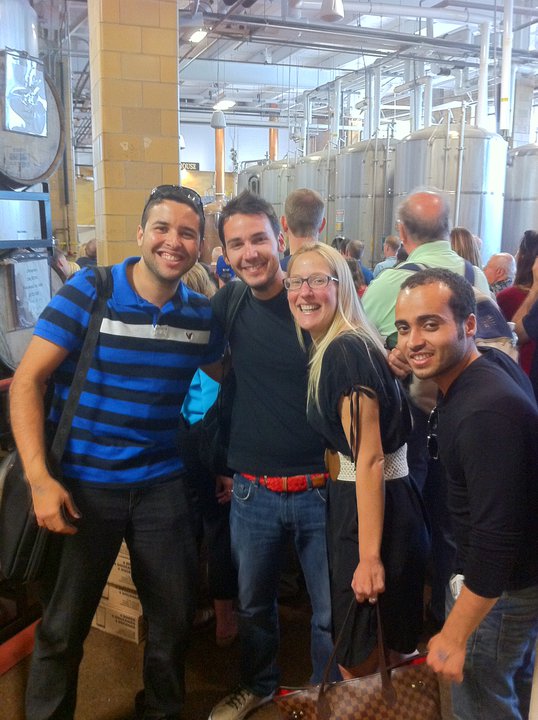 Samuel Adams is the most famous beer made in Boston. Some EC students visited this brewery in June. The activity was organized by Fabiana, an ex-student of EC who
is now working in the front office.
We were just about eight students, but there were many other people in the place, because the weather was nice on Friday.
The visit started with an explication about Samuel Adam history and different kinds of beer. In my opinion it was a little boring, because the guide spoke so fast and I had problems understanding him. I think that our group was waiting for the end of the tour. We knew that in the end of the tour, we would have free beers and we were right.
It was a nice day outside and we were there with our free beers. But the activity didn´t end in the brewery. We took a funny and musical Sam Adam's trolley.
In conclusion, after some beer and a disco trolley, we went to bed, Just kidding! Our trolley left us in SA´s bar and…
If you want to know the rest of the story you can attend the next Sam Adam's Brewery activity.
Comments
comments