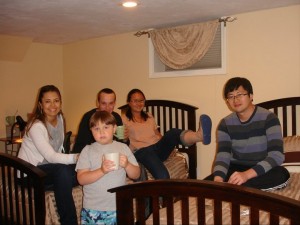 EC Boston Student recommends: Living in Boston with a host family is wonderful!
I'd like to recommend living with a host family in Boston. I've had a happy month with my host parents, their lovely son and my roommates.
At first, when I received this host family's information; I didn't believe it! I remember it said: "downstairs there are two living rooms, a big screen TV and an amazing new bathroom". My friends told me, "Maybe this is not true, if your host family has a great room like this why would they allow students to live with them? But when I came to Boston and arrived at my host family home, I only wanted to tell my friends, "You are wrong!" Can you imagine? She not only has a good house, but also has a big backyard and a swimming pool. Her home is big, comfortable and makes me feel at home!
Of course, my host mother is so nice to me. My birthday was in May and I didn't tell anyone, because this was my first birthday in a different country without parents and friends. I felt bad when my birthday was coming. But when I came back to my homestay after class, my host mother was so angry, "you make me crazy"!  Why didn't you say anything? Why didn't you tell me today is your birthday? And then she went to the shopping mall and bought a birthday cake for me. I was so moved! Although this birthday only had a small cake and a few gifts, I'm still sure this was the most perfect birthday in my life!
In China, we have a common saying, "birds of a feather flock together" My host family is so nice, and their students are so nice and friendly, too. My host mother always tells me "you can eat anything in this home", and her cooking is so good, I'm sure if she wanted to she could be a great chef! And I'm fatter than before, because of her delicious food. She always cooks some dessert for us, and always tells us "why don't you eat? Are you hungry? "Come on,  I love your food but I can't eat too much, my mother will kill me!"
My host brother is so cute! He always copies his father and his teacher and always makes us laugh! He is warm and when he meets you, he will give you a big hug, and a kiss, even though he's only 4 years old. Everyone loves him, but sometimes he will make you crazy, because he's only 4 years old.
Anyway, I love living with my lovely host family, and I love my host family. And thanks EC Boston for recommending it to me.
Yiding Duan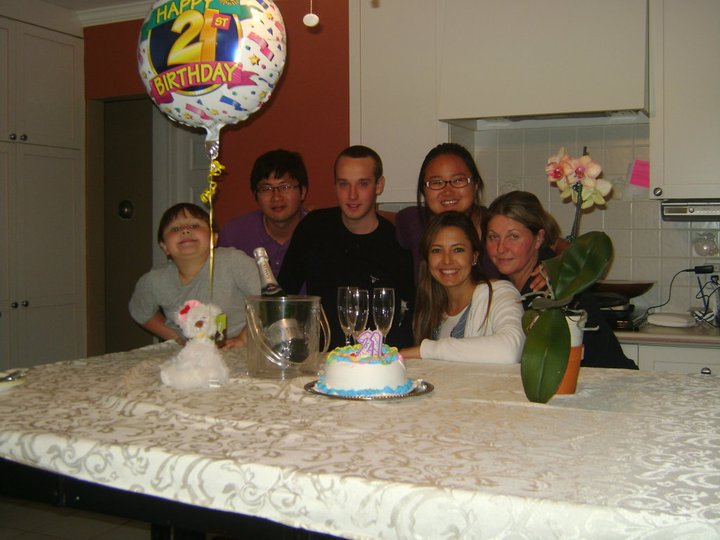 Comments
comments