What happens when MIT and the Museum of Science collaborate?
Eurekafest.
Let's Celebrate the spirit of innovation this weekend at the 5th annual EurekaFest, a multi-day festival designed to foster enthusiasm for invention.
The event formally kicked off yesterday, and will continue through the weekend. Today and tomorrow, take a look at what high school students have pioneered and listen to renowned scientists share their wisdom. On Saturday, families are encouraged to join the fun as 200 high school students battle in an all-day design challenge.
Don't miss your chance to get inspired — and creative — this weekend.
Where: Event runs through to Saturday at MIT and the Museum of Science.
The all-day design challenge takes place from 10 a.m. to 5 p.m. Saturday at the Museum of Science.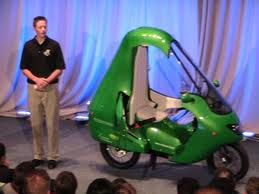 Comments
comments