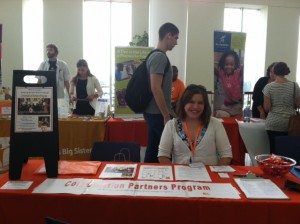 September is the big "Back to School" month for students here in Boston!
Knowing that university students are always looking for ways to volunteer, EC Staff members Kirsten and Stella attended Volunteer fairs today at UMass Boston and at Northeastern University.
Both fairs were very successful and brought many volunteers to be matched with EC Boston students for our Conversation Partner Program.
Check out our new EC Boston website for more information!
Comments
comments