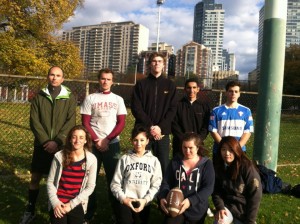 One of EC Boston's teacher's, Ryan G, arranged a game of touch football last Friday during the Veteran's Day Holiday and it had a grea turn out.
Another teacher, Vladi, and EC Boston's Student Counselor, Kirsten came as well.
The group played for over 3 hours on an amazing November autumn day!
Comments
comments