Do you have any plans next Holiday? EC Boston recommends you to visit The Museum of Fine Arts For free!!
Martin Luther King Jr. Day Open House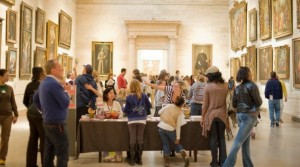 Monday, Jan 16 10:00a to 4:45p
The Museum opens its doors on Martin Luther King Jr. Day to celebrate his legacy. Join the museum for a day of celebration with free general admission for all.
Highlights include films, art activities, and performances.
See the full schedule of events. http://www.mfa.org/programs/series/martin-luther-king-jr-day-open-house
Monday 01/16/2012  10am – 4:45 pm Museum of Fine Arts, Boston
Comments
comments