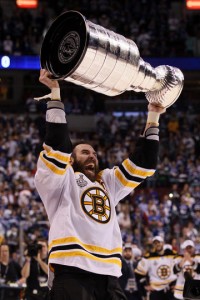 Tonight the National Hockey League (NHL) playoffs begin for the Boston Bruins! The Bruins are in a unique position because they will be defending their championship. That means they won the championship last year and are trying to do it again.
Last year's playoffs were an exciting time for the city of Boston. The whole city had hockey fever! Some of the local statues wore Bruins jerseys (uniform shirts) to show their support.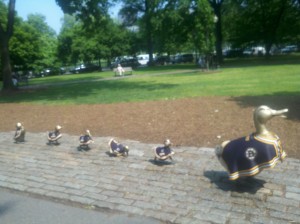 The whole city celebrated when the Bruins brought home the championship trophy, the Stanley Cup, for the first time in 39 years! They even had a Duck Boat parade to show off the Cup, and yes, I was in the front row!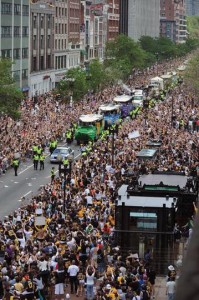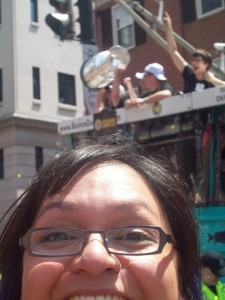 This year should be another exciting playoff season. You can follow the Bruins' progress at http://bruins.nhl.com/index.html or by asking a Bostonian. It's a great way to practice your listening skills, because we love to talk about our sports teams!
Go Cup crazy!
Comments
comments