Giving Back for Fred Day 2012, EC Boston
Saturday, April 14, 2012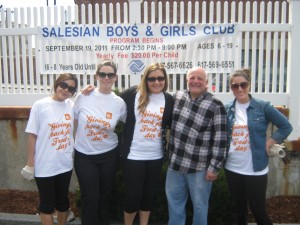 For the first annual Giving Back for Fred Day, EC Boston staff spent a wonderful, warm Saturday afternoon at the Boys & Girls Club in East Boston. The Boys & Girls Club is a non-profit organization with centers across the US. The Club offers after-school programs for at-risk youth, focusing on building their self-esteem, teamwork skills and strong character to prepare them for life's challenges. With many children coming from single-parent homes or with parents working multiple jobs, the Club offers a safe place for children, from the very young up to teenagers, to have fun, interact with their peers and participate in meaningful activities.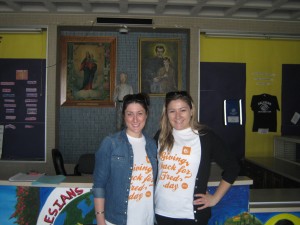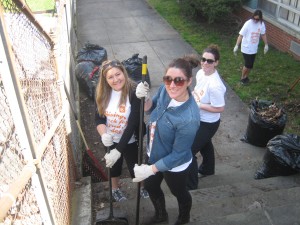 Six members of EC Boston staff arrived at the Club in the early afternoon and met with Father John, Executive Director of the East Boston Club, and Renee Landry, Club staff member and EC Boston host mother. Father John and Ms. Landry were kind enough to offer us a full tour of the Club so that we could see the wonderful work they do and the extensive support they offer the community's youth—from computer rooms and dance studios to a gym and full basketball court. It was evident from the outset that this Club's role in the community is so crucial, but also that they constantly are looking for help to make sure their doors stay open. Funding is very hard to come by and the Club relies heavily on help from volunteers. Father John said he often goes door-to-door in the community, asking for the generosity of neighbors, in order to fund many Club operations and projects.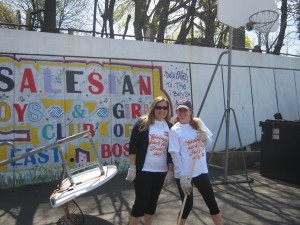 Needless to say, funds are not readily available for building maintenance and appearance, so the Club relies on volunteers to help out. Father John and Ms. Landry were thrilled that EC Boston donated their time to help clean up the outside of the building and the surrounding grounds. The Club opens its doors to hundreds of children each year, and it is important they feel at home in a clean, welcoming environment. We filled many, many trash bags with debris, litter, and leaves. We raked, clipped hedges and picked up cigarette butts and other trash around the edges of the building. Our representative from the teaching staff, Chris Ward, performed much needed landscaping on the bushes and hedges outside one building (he even returned 2 days later to finish up the job!).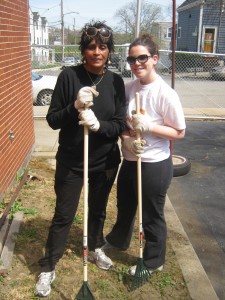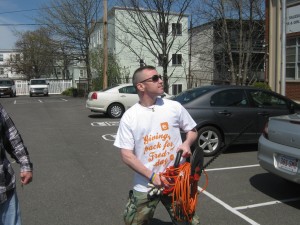 We were very lucky that it was a beautiful, warm day, and it was great to be outside, having fun with colleagues. But the event also opened our eyes to the very real need for volunteerism in our community—East Boston is so close to our school, and the Boys & Girls Club would be a great place to continue outreach efforts in the future. Many of our staff expressed interest in returning to the Club during after-school hours to volunteer with the kids. We also hope to attend the Club's Breakfast fundraiser in June, both to support fundraising efforts and to keep in touch with Father John and Ms. Landry. Overall it was a very successful event and we hope to do many more in the future!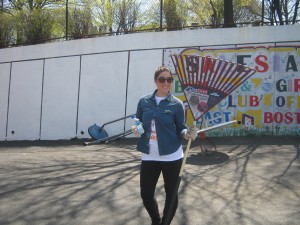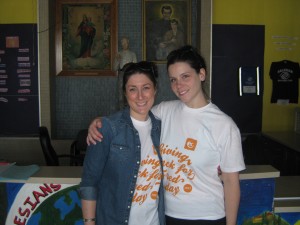 -EC Boston
Comments
comments