Some of our students hanging out by a fun place to go for a burger!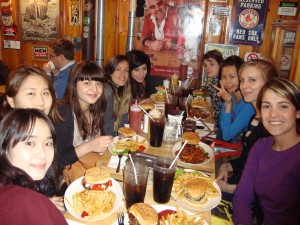 A Harvard landmark and a local favorite sine 1960, Mr. Bartley's is by far the best burger experience around. With over 25 burger variations the menu as epic as it is entertaining. You might find yourself saying, "Yes, I'll take The Viagra please," – but only because you love blue cheese dressing, bacon, lettuce, tomato and fries! Perhaps you'll order "The Tom Brady," not because you actually like a burger with cheddar and guacamole, but because you LOVE Tom Brady.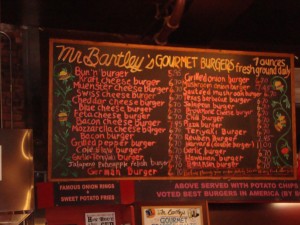 The atmosphere is fun and funky, just like the menu. The dinning room is filled with posters, bumper stickers and other funny signs and memorabilia.
Check out the extensive menu at: http://www.mrbartley.com/mrbartleys-menu.html
Plan to come hungry, plan to come early and plan to come back!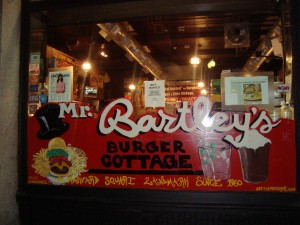 Comments
comments