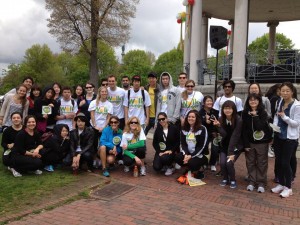 EC Walks for Hunger!
It's not often that you get a positive response if someone asks "Want to walk 20 miles on Sunday?" Especially when it is the Sunday after Cinco de Mayo. If your Saturday celebrating Mexican heritage and pride involved scrabble in Spanish you might be up for the challenge, but if it was blur of tequila shots and maracas you might have been leery of a Sunday morning mega march. Well, it turns out that EC staff and students are a hearty lot with big hearts, as 35 EC Bostonians assemble in front of the Boylston St. Dunkin' Donuts at 8am ready and willing to walk 20 miles to stamp out hunger.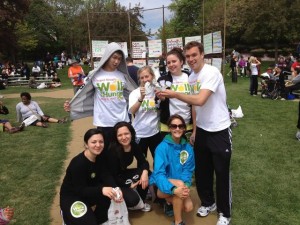 Sunday May 6th was Project Bread's 44th annual Walk for Hunger and one of the most successful events yet. Over 43,000 walkers flooded the streets, bringing in over $3.6 million! The funds raised on Sunday go towards supporting a wide range of hunger relief programs, aiding over 700,000 individuals in Massachusetts who struggle to find a daily meal.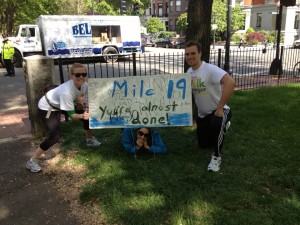 In addition to having the opportunity to raise money and awareness for a meaningful cause in the area, Sunday was a great opportunity to spend time with fellow students and staff members. While we did not have customized team track suits or sweatbands, we did have the Center Director's enormous EC Orange fanny pack to follow and it ended up doubling as a mobile 7 Eleven unit, equiped with snacks, drinks, bandaids and tabloids.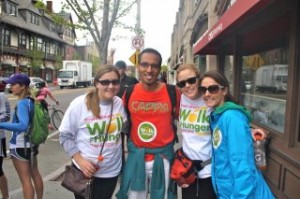 If you did not get a chance to make it to the event this year there is still a way to be part of the solution. You can check out Project Bread's website page at http://www.projectbread.org/site/PageServer?pagename=walk_main to find out the other ways to get involved.
Thank you to all teachers, staff and students for your participation, it turned out to be a truly great day!
Comments
comments