On the second Monday of July, I had a really funny time with EC friends.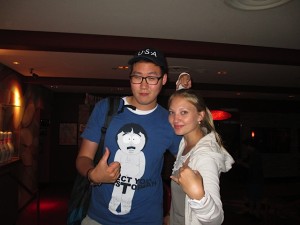 Firstly we met at the front of EC and went to play bowling. It was really amazing that I saw so many students there. Because this activity was the first activity of EC Boston which is led by a student ambassador, in my expectation, there would be around 10 people. And I also guessed a bowling is just simple and isn't that different from any other interesting activities and it was only for students who are over 21 years old. So, when I first check the people who were more than I expected, I was really glad and very excited. And then we headed to the 'Kings' nearby Hynes convention center.
We had a very good time with playing 2 games with foods and beers. It was really awesome because I could enjoy bowling with this big group of international friends and delicious foods and beers. Of course it was really fun and big entertainment.
After we finished the games, some went back to their home and others include me went to one of the bar at Newbury St. It was really great because I organized just bowling activity but extended to the party. It was also great party with my friends.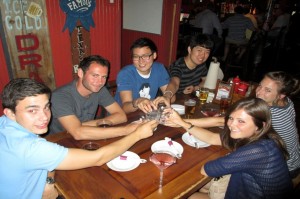 I'll never forget this great night with EC friends, and also it last one of the best memory in Boston.
Ohsung Cho
EC Boston Student Ambassador
Comments
comments