Today EC Boston held a fundraiser and bake sale to benefit the victims of Hurricane Sandy devastation in New York and New Jersey. Treats for sale included muddy buddies, chocolate chip cookies, Rice Krispie treats, and so much more!
At the end of the sale, more than $400 had been raised to go to this amazing cause.
Thank you all for caring!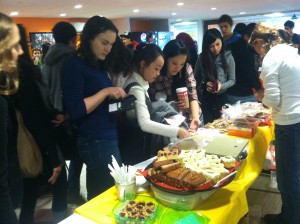 Comments
comments