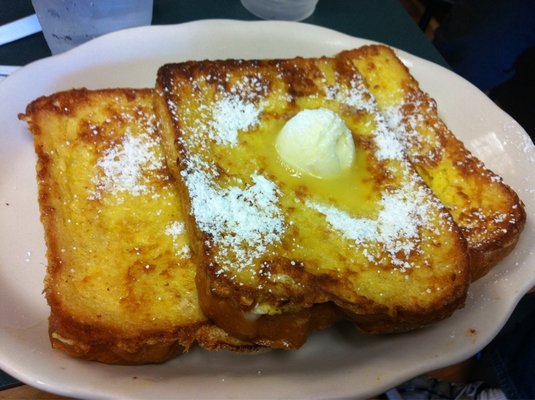 Have you ever used the website www.yelp.com?  It's a great online tool to use if you want to check out other people's reviews on a place (restuarant, cafe, hair salon, bar, anything) before you decide to go.  You can enter the name of the place you're considering and then look at other customers' opinions of their experiences.  I actually use Yelp all the time, mostly to complain about places where I've received BAD service, but also to see if it's worth my time and money to try a new place.
I know a lot of our students are familiar with Winthrop.  This is the "slow season" at EC Boston and we have more than 3 dozen students living in Winthrop homestays!  In the higher season, we work with up to 40 different families living in Winthrop.  Most students love Winthrop because it is safe, close to Boston, and has very nice homes and families.  It also has a wonderful breakfast cafe called "Jac's" which I highly recommend!  If you don't want to take it from me, just look up Jac's on Yelp.com.  Out of 27 reveiws they've received online, their average rating was 4.5 out of a total of 5 stars.
Going out for breakfast is a popular pastime in the United States- especially on the weekends!  However, I think there's a big misconception about American breakfasts.  Oftentimes, international students will tell me that they've seen American breakfast on TV and in movies, and think that we Americans eat big fatty breakfasts every morning with things like bacon, eggs, sausage, pancakes, etc.  This is not usually true!  Most Americans eat quite light breakfasts during the week… but I will admit, if we go out for breakfast in a restaurant on the weekend, that's when we like to indulge.  Jac's Cafe in Winthrop is just the right place to do this.
Thanks a lot to EC Boston host father Jim Lawrence of Winthrop for recommending this place to me-  now I can recommend it to all of you!  Jac's has very large, American sized portions of pancakes, omeletes, hash brown potatoes, breakfast sandwiches, and my all time favorite:  French Toast.  French Toast is thickly sliced bread that has been soaked in eggs and then fried and covered in butter, maple syrup, and powdered sugar- Yum!!  Like I said… this kind of food can only be enjoyed once in a while!  Jac's also has iced coffees with interesting flavors like Milky Way or Butterfinger (types of candy bars) and Coconut.  It's also very inexpensive, with most plates on the menu for less than $5-$6.  My husband and I enjoyed a wonderful breakast there last weekend, and to be honest, everything I tried was absolutely delicious-  I will definitely go back again soon.
The one downside of Jac's is that it's a pretty small place, and I think it's probably hard to get a table sometimes.  It's also a very casual atmosphere-  you place your order at the front counter, instead of with a waitress at your table, and they only take Cash, so be prepared when you go.  If you don't mind waiting for a table, and you want to experience a true American style restaurant breakfast, do yourself a favor and head to Jac's!
Comments
comments