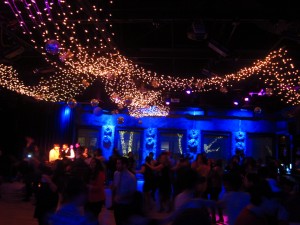 Last Tuesday night, EC Boston students, teachers, and staff all came together to CELEBRATE! There was lots of good food, good company, good music, and of course, GOOD DANCE MOVES!
Awards were also presented to the students and teachers who were nominated by their friends and classmates and won the most votes!
Student winners
Most improved English: Cyril
Class clown: Musabeh
Most EC Boston School Spirit: Gabor
Friendliest Student: Aiden
King of the Dance: Yazeed
Queen of the Dance: Angela
Teacher winners
Most helpful teacher: Anna
Most patient teacher: Shelly
Funniest teacher: Chris
Best activities: Cat
Most EC Boston School Spirit: Margot
Congrats to all of our winners and thanks to all who joined us!
Comments
comments