Please enjoy reading the following testimonial about one student's personal experience studying at EC Boston.
Meshari studied English with us for 1 year and he's now ready to start University.  In January, he'll start classes at Indiana State University AND he has joined their Division 1 soccer team!  We couldn't be more poud of him.
"Coming to the United States of America is a dream to a lot of people around the world. Some people want to come for work, and others to study. For me as a student I want to complete my student life here, but first I have to learn English, and EC BOSTON gave me this opportunity.
Boston is one of the greatest cities in the world. You can discover how amazing it is with us. EC Boston has an activity calendar and each day we go to a different place with great teachers to see the city more and more which makes you feel like you're on vacation and learning the language in the same time.  Also we have students from all over the world than you can make friends with. You feel like you are traveling when you know and understand other cultures. There are People from Korea, Middle East, Europe, South America and a lot more.
EC has great programs which give all students what they want. If you are applying to universities you can take IELTSor  TOEFL programs to pass these tests which I did, or the UFP (university foundation program) to prepare you to college life.   You can also take the core classes if you want to learn English in general.  EC also can give you experience with the best universities in the world for your life career. For an example:  last year we did participation with Harvard University and the United Nations,  the students who participated got a certificate from Harvard University.
If you want to see the world, learn and have fun in the same place EC Boston is your best choice. I have made great relationship with the world here. You are more than welcome to try the experience."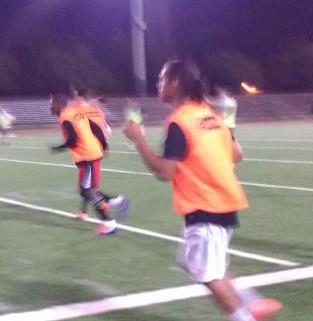 Meshari AL Harbi
Comments
comments