Have you ever wondered what the story is behind the giant Christmas Tree at the end of Faneuil Hall?
Many people in Boston pass this magnificent display every day at Christmastime and marvel at the 85-foot evergreen, covered in more than 350,000 LED lights, but few people know the history behind it all.
Did you know that back in 1917, there was terrible explosion and fire in Halifax, Nova Scotia, Canada?  Halifax is located more than 600 miles from Boston, in the Northeast.  Two ships were in Halifax Harbor and accidentally collided on December 6, 1917, causing an explosion and fire.  The fire made its way from the harbor to land, and sadly, thousands of people were injured and killed.  The force of the explosion created a tsunami wave in the harbor which flooded the streets of Halifax and neighboring towns and caused terrible damage and left many people homeless.  To make matters worse, a snowstorm started the following day and lasted for almost a week.  Our Canadian neighbors were in great need of help!
Rescue and Emergency teams from Massachusetts were the first to arrive and help, and they were also the ones to stay the longest- up to several months!  It took a long time for the city of Halifax to rebuild, but to this day, they have shown their appreciation to the city of Boston by giving us a beautiful Christmas tree, in rememberance of the December tragedy.
This year, the 85-foot White Spruce was cut down on a ceremony on November 13th, in front of hundreds of area school children.  The tree was loaded into a flatbed truck and shipped down to Boston, arriving on the 16th.
Did you go to the tree lighting ceremony on December 17th?  Don't worry if you missed it; there's always next year!  And every day, after dark, you can enjoy the twinkling lights and holiday music around this grand tree.  Next time you look at it, maybe you'll remember our Canadian friends, and thank them for the lovely gift they send us every year!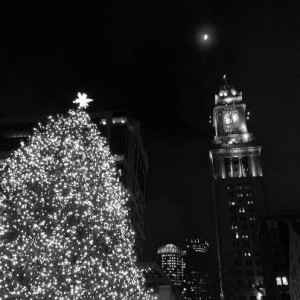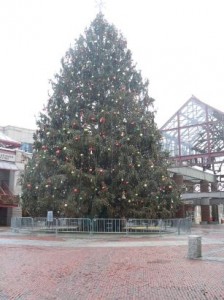 Comments
comments