Have you been looking for a great new lunch spot? Is your stomach begging for something different? The gourmet food offerings of the North End are exactly what you need! One of my favorite neighborhoods of Boston is the lovely historic North End which is fortunately only a quick walk away from EC Boston!  It's also home to one of EC Boston's student residences!
The other day I was lucky enough to take my lunch break in the North End and had such trouble trying to decide on just one place to get my lunch. The North End is a quaint little part of Boston full of charming cobblestoned streets and a plethora of Italian restaurants, bakeries and eateries as well as many historical landmarks of Boston. Every street is lined with a multitude of dining choices that are all as delicious as the next. It is the perfect place to grab dinner or lunch and finding a great place for dessert is never a problem!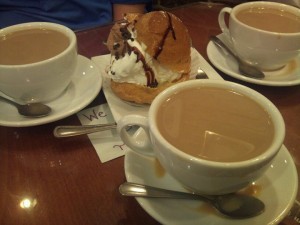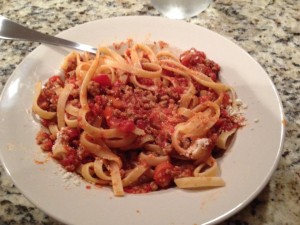 I was overwhelmed by my lunchtime choices and just absolutely torn between a traditional sandwich from J.Pace & Sons, something more adventurous from Volle Nolle or even a delectable little treat from Mike's Pastry. I finally was enticed by J. Pace and Sons, a combined sandwich shop and small store that also has a full deli and a wide variety of Italian specialties and groceries that are perfect for any special Spaghetti dinner. In the Spring and Summer there are patio tables just outside with a front row view of the beautiful Rose Kennedy Greenway. They have a case full of fresh salads, pies, and premade sandwiches as well as the option for you to create your own custom sub. I went with a classic grilled chicken on Italian bread with pesto, provolone, lettuce and green peppers that kept me full all afternoon! If you're looking for an affordable quick bite to eat I'd recommend J.Pace and Sons for a delicious and authentic Italian meal.
Comments
comments