The Freedom Trail, the Boston Tea Party, the Boston Massacre, the Battle of Bunker Hill, the Old North Church, the Constitution, Paul Revere, Samuel Adams- these are only a few things that come to mind when thinking of Boston History.  The Boston Red Sox, Boston Chowdah, the wicked awesome Boston accent and so much more make up the culture of this city. EC Boston has opened a new intensive elective for Intermediate, High Intermediate, and Upper Intermediate students titled "Boston History & Culture".  This week, I had the opportunity to interview Jenna who will be teaching this exciting new elective!
Jenna explained that it was her love of history combined with students' interest in Boston history that inspired her to teach this elective.  I am excited about "getting other people as interested in history and museums as I am" explained Jenna.  She proposed the elective as a trial to gauge student interest, with the long term vision of a free class focused on Boston History and Culture. Jenna's course outline includes material on Colonial Boston, the Revolutionary War where students will have the chance to visit the Old North Church and the Old South Meeting House, 19th Century and Victorian Boston where students will learn about Quincy Market and Faneuil Hall, 20th Century Boston where students will learn about the Big Dig and do a Rose Kennedy Greenway walking tour, and lastly Boston Today where students will visit the West End and Downtown Crossing while speaking about the music, food and famous Boston slang!
Whether students are here for 4 weeks or 24 weeks, this elective will teach them about the city in which they have chosen to do their English Language Study.  Why not learn English at EC, the language school in Boston, located in Faneuil Hall and surrounded by some of the most famous sites in American History?  Thanks Jenna for teaching us so much more about the city in which we live!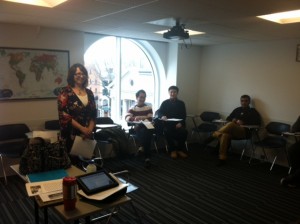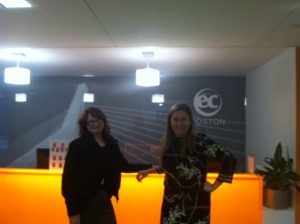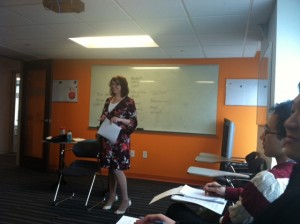 Comments
comments