St. Patrick's Day may be over, but there is another Irish invasion taking over Boston! The 2013 World Dancing Irish Championships are being held in Boston this week from March 24-31. This is a pretty big deal, as it is only the second time ever that the event has been held outside of Ireland or Scotland! It is the biggest international Irish dancing competition, and competitors come from all over the world to compete in what is essentially the Olympics of Irish dance.
Not sure what Irish dance is? You may have heard of Riverdance or Lord of the Dance. These shows feature professional dancers putting on show-stopping performances full of catchy music, flashy costumes, and fancy footwork. Many of the dancers who are competing at the World Championships go on to perform in these professional shows. Irish dance is also well known for not involving arm movement at all. You must stand straight, with your arms at your sides, and let your feet and legs do all the work! Dancers also wear elaborate costumes and wigs when onstage, and even wear fake tanner and stage makeup. Although the physical aspect of Irish dancing truly makes it a sport, it is also always a show when a dancer is onstage. Combined with the live music of talented musicians playing for each dancer, it blends multiple art forms and becomes very exciting to watch!
The event is being held at the Hynes Convention Center, just a short T ride away from EC Boston! Tickets can be purchased at the door and cost $25 for a daily pass. Not only is this event the most important competition of many of these dancers' lives, it is also a great way to learn about a new culture through music and dance! Boston is full of pride for its Irish heritage and there is nothing more Irish than Irish step dancing!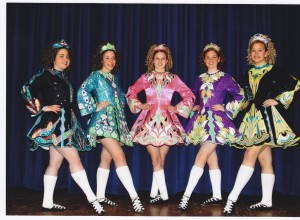 Comments
comments