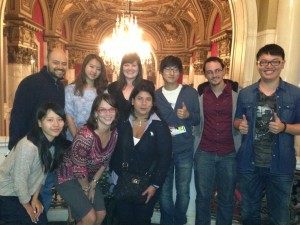 On Aug. 29, several students attend the Broadway musical Wicked with teachers Katherine and Bryn. The show is based on the novel Wicked: The Life and Times of the Wicked Witch of the West by Gregory Maguire and recounts the untold story of Elphaba, the infamous green-tinged villain of the The Wizard of Oz.
The audience discovers the sympathetic roots of Elphaba's "wickedness" though a story that is both humorous and touching. The musical featured colorful caricatures of beloved characters from The Wizard of Oz, intricate scenery and costumes, and rousing music, including the show-stopping "Defying Gravity." The students and teachers loved the opportunity to see a real New York Broadway musical right less than a ten-minute walk from EC Boston!
If you would like to see the show, we recommend that you familiarize yourself with The Wizard of Oz first! Wicked is at the Boston Opera House through Sunday, September 15th.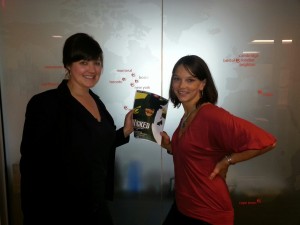 Comments
comments