Fall is here and if you haven't noticed, there is pumpkin fever in Boston! Many major stores are bringing out their special fall items. Starbucks has a fall beverage trio including pumpkin spice latte and Dunkin Donuts has introduced a new Pumpkin Pie Donut in addition to their pumpkin flavored coffee and pumpkin latte.
Later this month, teacher Christi will be having a pumpkin carving activity. Students will get to pick out their own pumpkins and carve out faces. We will vote for the best jack-o-lantern at the Halloween party and there will be a special prize for the winner!
If you're interested in more pumpkin festivities, check out the Pumpkin Festival in Keene, New Hampshire, one of the largest pumpkin festivals in America. Every year, Keene residents try to collect the largest number of jack-o-lanterns to set the world record.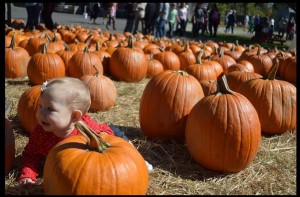 Which pumpkin should I choose? There are too many!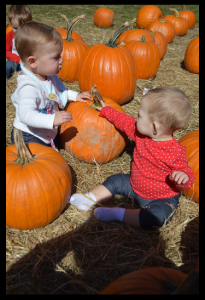 This is the perfect pumpkin!
Comments
comments