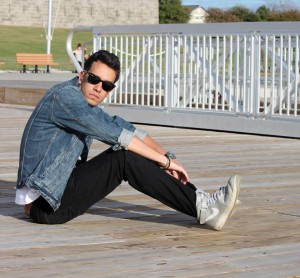 When and how long did you study at EC Boston?
I studied at EC for almost 5 month back in 2011, during that period I took the TOEFL course which was taught by Rachel. I also had Timothy, Stella, Paul and James as teachers during my stay at EC as a student.
What was your best experience as a student at EC?
My best experience was mixing with people from different nations and learning about there cultures. Also talking to the staff at EC was something I always looked forward to especially the front desk staff which included Kirsten, Katie and Rebecca.
After graduating EC, where did you study?
I continued my education at Boston University. I completed my EdM in TESOL which has always been my dream.
What was the most difficult part of your program at Boston University?
I wouldn't say it was difficult, but what I did find challenging was the fact that I was the youngest student in all classes I attended, which meant all others had 'bags' of experiences. Also, I was required to do a lot of reading.
Why did you decide to come back to EC as a teacher?
I have always had a special connection with EC as it was kind of my introduction to life in the US. I've always felt loved and wanted by EC and felt like one of the family even before I joined, and what better way to showcase my valuable knowledge gained at BU than here at EC.
What is the best part about teaching at EC?
Seeing Bryn!! No seriously, the whole staff here at EC are simply wonderful. What better place to teach than back where it all started. Plus I LOVE the North End, so not far to go!!
What from your experience as a student have you brought to the classroom to help those in your classes?
Creating a fun environment is always one of my main goals! I must also thank my teachers especially both Paul and Timothy who I learned so much from as a student. Along with the knowledge I gained from them, mixed with my own 'charm' in class, I do hope I am able to share my knowledge to my students, and draw a smile on dem faces!!
Comments
comments