Here are some excerpts from an interview Martine did with EC Boston's Senior Teacher Christi Lacerda: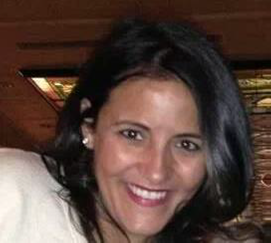 1. What will your upcoming role at EC Boston entail?
One of the most important aspects of my forthcoming role will be ensuring that all students are happy with their experience at all stages. This includes their courses as well as activities, homestay, residences, and customer service. To do this I will be leading focus groups, evaluating data, and making decisions to implement EC North America's plan into our school, for our students.
2. How did you get started in this position at EC Boston?
I came into this position after spending ten years in public health. I worked for the United Nations implementing programs to reduce infant and maternal mortality as well as HIV prevention. After moving to Toronto, I used my background in education and health to advise the government on social policies around complex chronic conditions. I started working for EC two years ago when the opportunity to lead EC Toronto became available.
3. What was the most interesting travel experience you've had?
Hands down when I travelled to India. I travelled to Rajasthan to implement a UN program to reduce child marriage. I will never forget the colors, sights, and smells of the region nor the feeling of truly making a difference and changing the future of these young girls.
Comments
comments