I really want to recommend taking English classes in Boston to my friends and to other Korean students.
My host mom was really nice, she would definitely try to help students if they had some problems.  She also tried to teach some useful English skills to students, and sometimes hangout with us, or encourage her students hangout together.  I went to Maine with her and some students from my homestay, and a special movie theater, Revere beach… Etc.  I also had some problems with a hospital payment before I left Boston and my host mother told me she would take care of it so I didn't have to  worry anymore, which was really kind.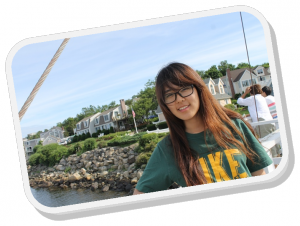 I really loved EC, because I was able to meet a lot of friends from different countries, so I can now meet them in their countries… like now! (I'm currently in Brazil with Luisa).
I also visited Camila in Bogota, Colombia, and I stayed in her house for a month.   I spent the best Christmas ever in Bogota, traveling together to Cali with her family and spending New Years Day there, hanging out with her friends and family and also visiting Andrea in Medellin..  I met a lot of EC friends there too.
Now I'm in Brazil meeting other friends.  I'm having such a great time here in South America with friends from EC Boston!  And this summer, my Swiss friend Kerin will visit South Korea! I can't wait for it!
Minji Cho
Comments
comments