Knowing what you want out of a college and finding the right fit is a difficult task for anyone, let alone in a second language! If you are coming to the US to learn English and find a university, taking college tours can be a fun way to travel. Most schools have tours already set up by their admissions office, so you can go for the weekend and see the college, meet students and learn about their programs.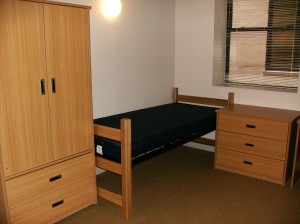 As a non-native speaker of English, it may be a bit challenging to take in all the information you see and hear on a tour. Here are some tips for your visit:
Spend the night- this is usually recommended, but especially for someone learning the language it can be beneficial to have more time at a university to ask questions
Meet with the international student advisor- they can help point out resources specifically for non-native English users, particularly in the library and in regards to international student life on campus
Read the college's website and other documents beforehand- this way you know the answers to the basic questions and can focus on questions you can only learn the answers to in person
Go with a friend- two people listening to a tour will pick up more information, and you'll have a better time on the trip!
Colleges often come to EC Boston to give presentations about their courses, check with your academic adviser to find out when the next school may be coming. Also, remember to check out the partner universities offered within EC Boston's University Placement Service, which Academic year students get for free!
Comments
comments