It can often be difficult to get around in Boston, especially as an international student. But as the warmer weather approaches, there is a wonderful alternative to the subways, walking and the complicated process of getting an international driver's license and car- you can buy or rent a bicycle.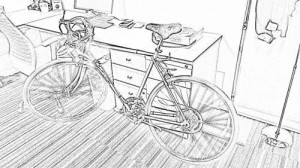 Biking culture in Boston is widespread and well supported. Though the city is still working on bicycle infrastructure, including bike lanes and smooth roads, there is a large network of bike safe roads, including some specific bike ways and a bicycle rental program that is gaining popularity. The Hubway Bicycle Rental program is designed to replace a train trip, offering unlimited 30 minute trips for a monthly or annual membership fee. Some bicycle rentals even come with a helmet! Bicycling can be a useful alternative to getting an international driver's license and for students who live in homestay, purchasing a bicycle can cut down on commute time by giving them a shorter connection to the local train. Also, biking is good for you and the environment.
Make sure you wear a helmet, and learn about bike safety before riding!
Click here for more information about English courses at EC Boston and studying ESL abroad.
Comments
comments