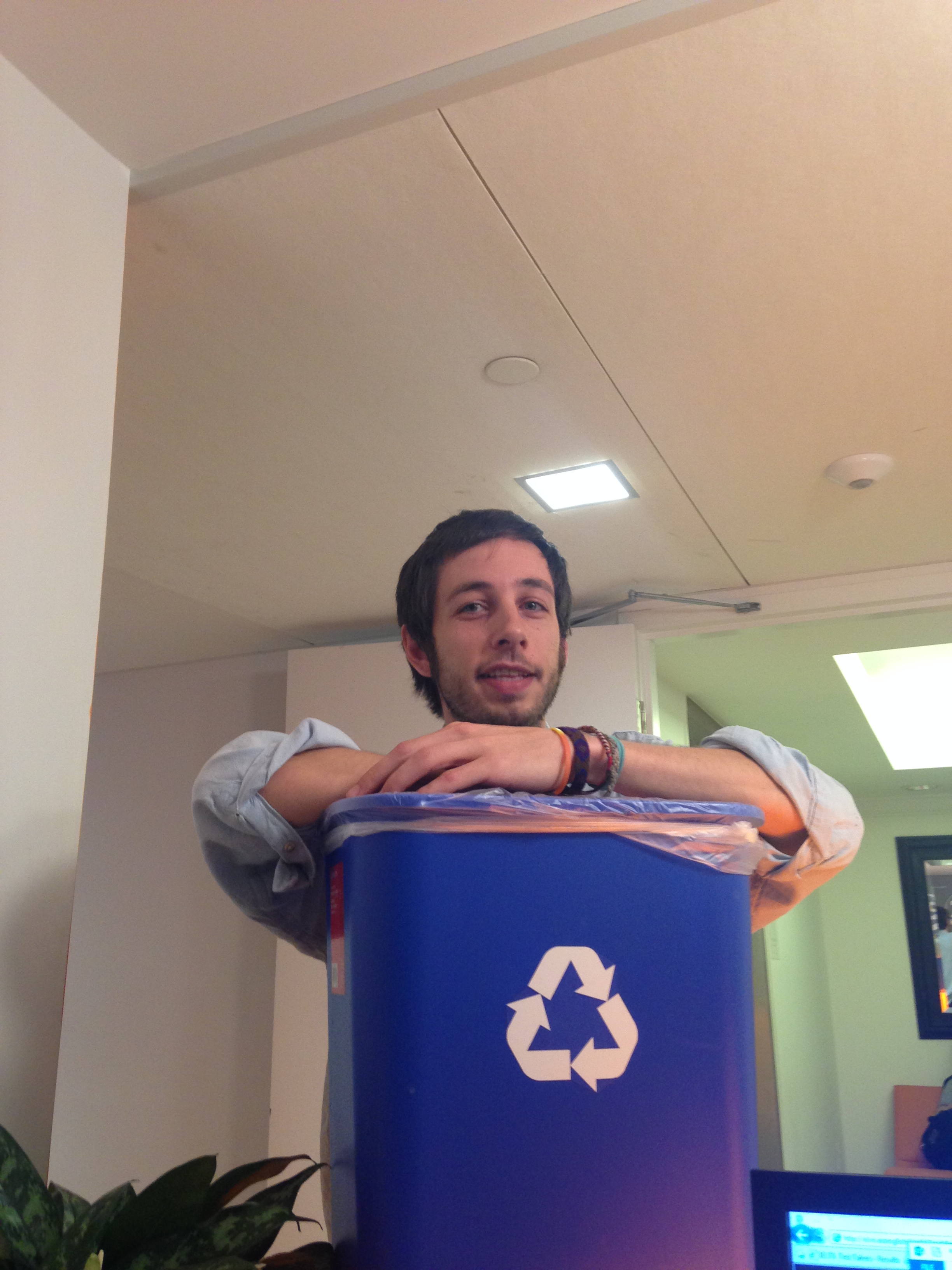 Greenvironment, which was set up by a few students and a teacher, Timothy. Having a meeting once a week, every Monday, we set out to consider recycling for environment that each person can do easily. As well, we research and find out how bad effects occur to environment when people do not care about recycling by throwing all garbage together into just one trash bin without any distinction, even if it could be recycled perfectly.
Since I got interested in recycling by being one of the Greenvironment members, I've started to become conscious of some restaurants and cafes' recycling systems and whether they have the recycling bins separate or not. Unbelievably, most of the restaurants and cafes where I visit haven't considered it and they just had one trash bin, which was piled up with all kinds of trash in it. They did not care about it and seemed to be totally ignoring our world for their convenience and comfort.
What I've seen of this situation has been really shocking as long as I have been aware of it. Thus, I thought I should recycle as a person at home, of course, and in EC Boston as well. The things that I can normally recycle are the plastic bottles, glasses and papers; in particularly, bottles and glasses should be rinsed out before being put into a bin and should not be with oil and organic things(food). I recognized that I should help the environment with consideration and responsibility for my world.
Basically, the reason why I was able to change as a careful person about recycling is thanks to having been one of the members of Greenvironment. Before, we had an opportunity to make a presentation about our task. It's about what's going on in our world and what's the effect if we do not recycle in most of our lives, and also we were searching for how we can prevent the environment from being destroyed by merciless people who do not care. It really helps me ruminate again on my world.
Every Monday we have a meeting for this. We are trying to spread out this consideration to other students at EC and we'd like to share it together.
BY HANEUL PARK
Comments
comments