Hey, readers! Wondering what's going on at the EC Boston Language Center this month? Our March Activity Calendar is up and ready! This month's activities include a pho dinner led by two of our Vietnamese interns, a trip to the Museum of Fine Arts, skiing/snowboarding and trips to New York City, Montreal/Quebec and Washington DC/Philadelphia.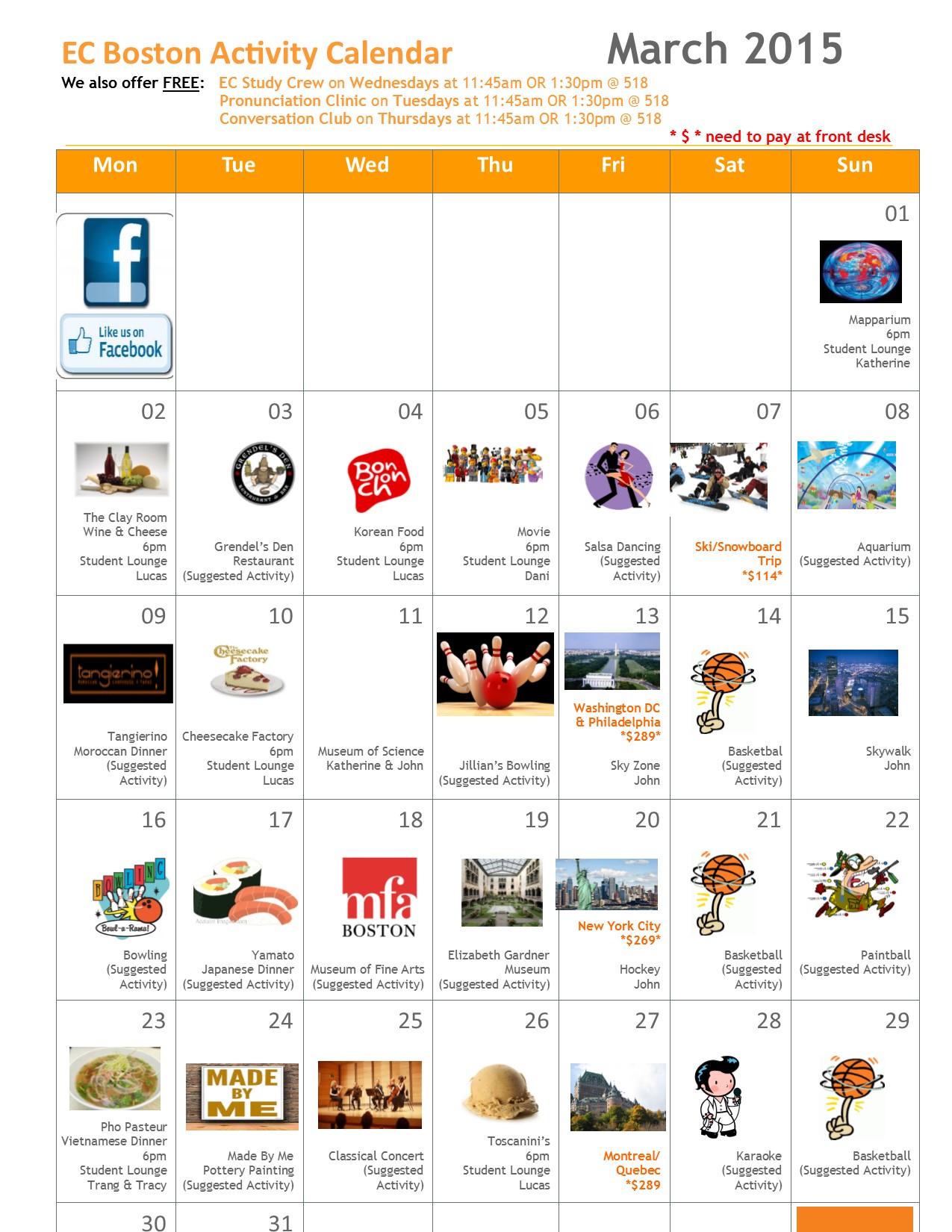 Also worth mentioning: On Tuesday, March 17th, the city of Boston will celebrate St. Patrick's Day or "The Feast of Saint Patrick," an Irish cultural and religious holiday. An annual parade will be held this Sunday, March 15th, in South Boston also referred to as "Southie," Boston's famous Irish neighborhood. We encourage our students to head to the parade this weekend and participate in the colorful and cultural Boston tradition.
But wait! It gets better. Here in Boston, we are saying goodbye to the snow and hello to the spring so be sure the check back for April's calendar, which will feature outdoor activities for the students to participate in.
Find out more about ESL classes in Boston.
Comments
comments