Boston's "snowmergency" is (hopefully) over and today we are welcoming spring at EC Boston! For those of you who are thinking about or are already taking ESL classes in Boston this spring, here are some activities you have to look forward to. Here comes the sun!
The Boston Marathon


On the third Monday of every April (Patriots' Day), 500,000 spectators and 30,000 registered participants from all over the world head to Boston to witness or partake in the Boston Marathon. With the marathon dating back to 1897, it is the world's oldest annual marathon and the finish line is just a 15 minute train ride from EC Boston.
Boston Harbor Island Tours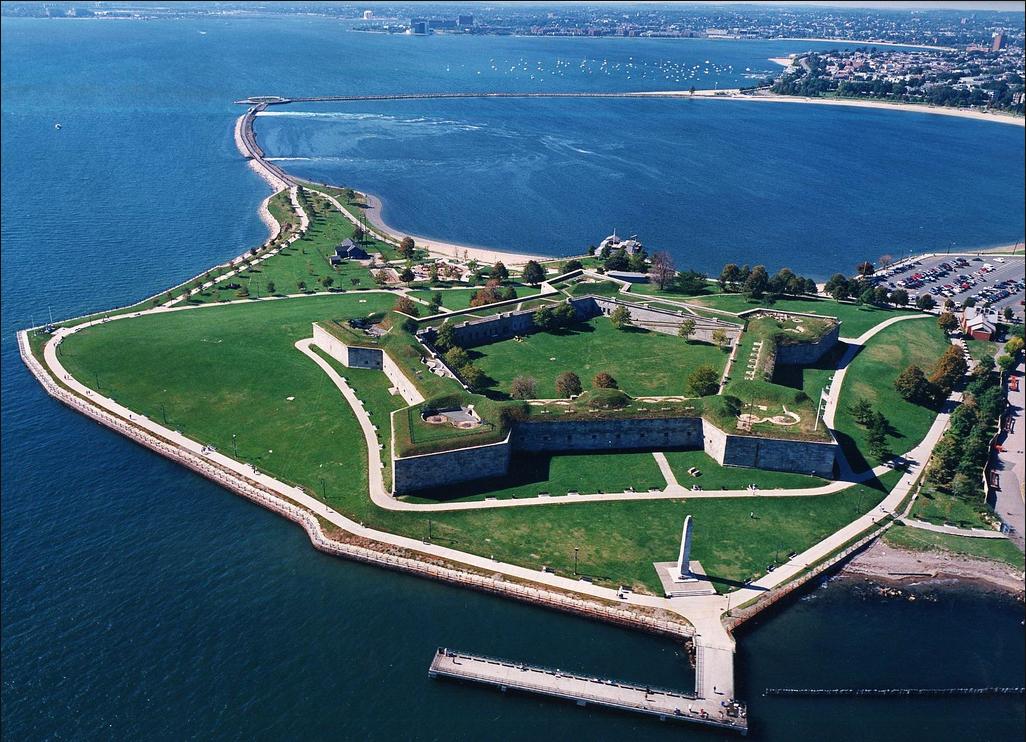 The Boston Harbor Island ferry tours start back up in March! Visit any or all of the 12 unique islands and peninsulas located in the Boston Harbor and partake in a variety of activities including visiting a fort, fishing, swimming, kayaking, picnicking, biking or just taking a nature walk with your friends. The ferries depart from Long Wharf which is just a 6 minute walk from EC Boston!
A Visit to Castle Island & Sullivan's


Seafood, ice cream, and burgers…OH MY! That's right – Sullivan's, a Boston staple, makes a comeback each spring to serve up some delicious all-American fare to all of Castle Island's hungry visitors. While you're on Castle Island, be sure to visit Fort Independence, the oldest continuously fortified site in British North America, take a bike ride, or go for a swim and relax on the sand beaches (weather permitting, of course).
Boston Duck Tours


Cue the duck boats! Boston's famous land/water tours begin their season on March 21st. Tours depart from the Prudential Center, The Museum of Science and the New England Aquarium. Helpful hint: Tickets are currently half price as the water portion of the tour is shortened due to the post-winter condition of the Charles River.
The Return of "SoWa Sundays"


Foodies and shoppers rejoice – SoWa Sundays return to Boston's South End in May. Upon visiting the SoWa Open Market, you will find an array of crafts vendors selling an assortment of eclectic items, 25 food trucks offering up a large variety of international cuisine and 60 farm stands selling gourmet items, dairy products, meats, and herbs, all from local farms.
Swan Boat Rides in the Public Garden


On April 18th, you can once again take leisurely paddles around the Public Garden's pond in a Swan Boat. In operation since the 1870's, Swan Boat tours are a historic activity in Boston and tickets for adults are only $3.50 and can be purchased right on the Swan Boat dock.
Boston Calling Music Festival


Beck, The Pixies, My Morning Jacket, Ben Harper, St. Vincent, Tove Lo and many more will be heading to the annual Boston Calling Music Festival which will take place on May 22-24th in Boston's City Hall Plaza. The two-day musical festival happens twice a year, once in the fall and once in the spring, and is just a 3 minute walk from the school. All tickets and passes are available for purchase online.
Art in Bloom at the Museum of Fine Arts


From April 25-27th, pieces from the Boston's Museum of Fine Arts (MFA) will inspire over 50 floral arrangements which are collaborated on by garden clubs and professional designers. Each floral display is a unique interpretation of a specific work of art in the museum. During the two-day exhibit, the MFA will host several daily programs including a flower arranging workshop, a free guided tour of the exhibit, and a Garden Gallery.
The Boston Red Sox at Fenway Park


The beloved Boston Red Sox's season opener will be a three-game interleague series against the Phillies starting on April 6th in Philadelphia. The Sox will return home on April 13th for their home opener at Fenway Park against the Washington Nationals. Be sure to grab a classic Fenway Frank to munch on during the game. Go Sox!
New England Aquarium Whale Watching Tours


For those of you looking to have a thrilling experience that is reminiscent of National Geographic, the New England Aquarium will begin their whale watching tours at the end of March. Tickets can be purchased online and the prices listed buy you 3 hours of whale watching on the ocean and tours depart from 1 Central Wharf, which is just an 8 minute walk from EC Boston's campus.
Last but not least, if it's a beautiful day out and you're looking for a simple and scenic walk, we recommend these locations for a springtime stroll: Newbury Street, Jamaica Pond, Faneuil Hall, The Reflecting Pool
Comments
comments