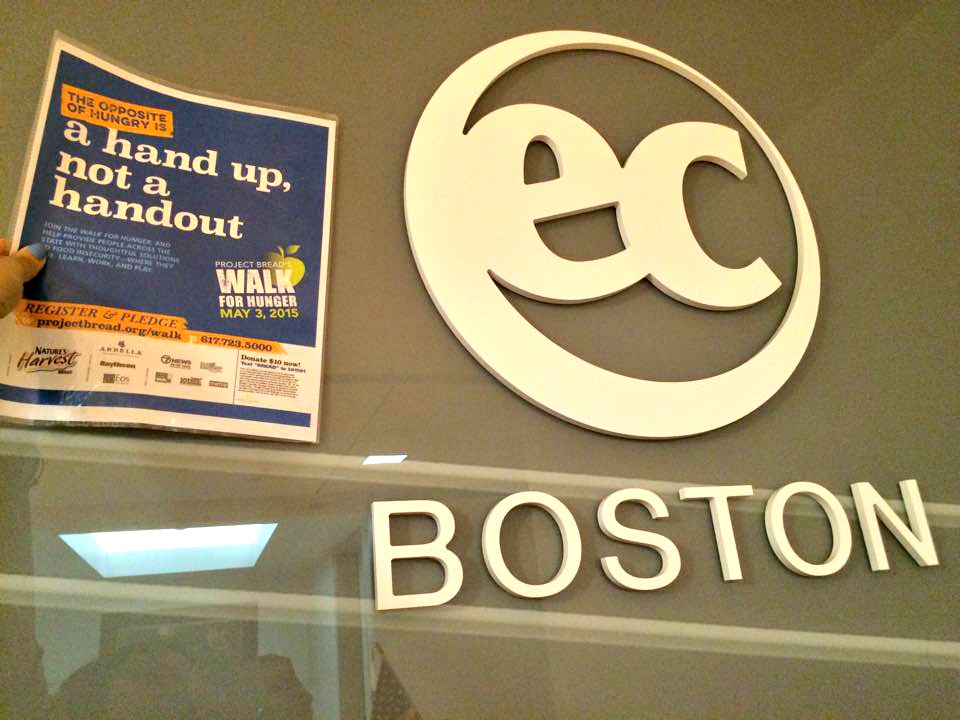 On Sunday, May 3rd, students and staff at EC Boston will participate in Boston's annual Walk for Hunger. All proceeds go to Project Bread, an anti-Hunger organization creating and promoting programs to help end hunger in Massachusetts.
The walk is one of Boston's biggest spring traditions with an average of 40,000 walkers each year. The scenic walk route is 20 miles long and stretches throughout downtown Boston, Newton, Brookline, Watertown and Cambridge. Walkers can start at the official start point (The Boston Common) or at one of the many checkpoints along the way. Walkers can also stop at any of the checkpoints and take a shuttle bus back to the start line.
This year, EC Boston will be participating in the walk. We hope to have at least 25 walkers representing our school and to raise at least $400 to fight hunger in our state.
If you would like to join Team EC or support the team via donation, please visit our team page.
Learn more about ESL Boston.
Comments
comments