Students at EC Boston attended a lecture about the beautiful country of France last Thursday, given by EC Boston's Academic Intern, Anais Duroy.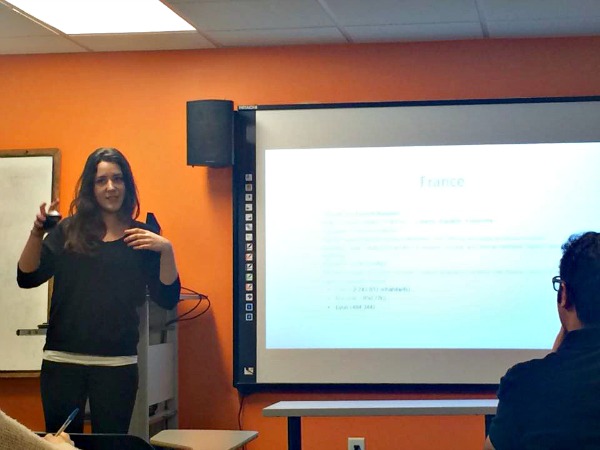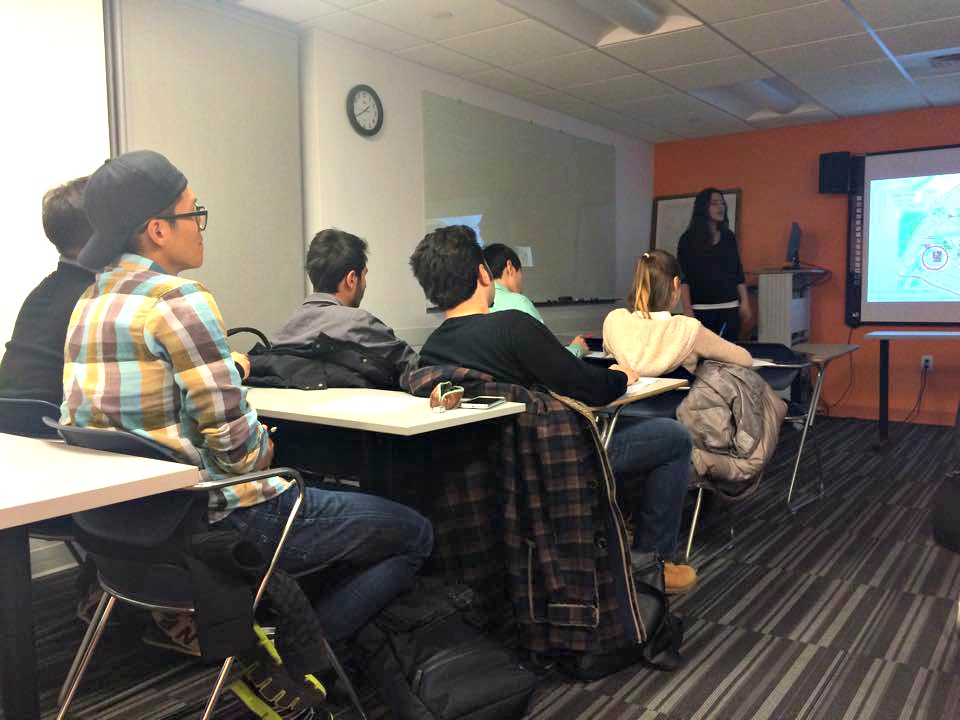 The students enjoyed learning all about the food, music, architecture, history, and customs of Paris, Strasbourg, Cannes, Nice, and Lyon (where Anais lives).
A crowd favorite was the cliché portion of the presentation where Anais listed some popular clichés about the French and verified them as either true or false. For example, the cliché was, "All French people wear berets and bike around with baguettes in their baskets." This was false. However, the next cliché, "French people drink wine all of the time," Anais confirmed as true.
Learn more about ESL Boston.
Comments
comments