Meet Alvaro Jurado, EC Boston's newest Student Ambassador! Alvaro is from Cadiz in Spain and came to EC Boston in December of 2014. He is known by the students and staff for his lively personality, his willingness to befriend and help everyone he meets, and his VERY contagious laugh. If you have any questions about school or Boston in general, you can find Alvaro at the New Student Lunches on Mondays or in the halls of EC Boston!
"First of all, I'd like to say that this experience is awesome. I'm delighted with both Boston and EC. I've had the opportunity to learn from fantastic teachers in a great school. So, thus far, I've had the most incredible experience ever, and I'm going to tell you why. In the beginning, I just planned to learn English, and that's it… but after a couple of weeks, I started to meet people from others countries like Korea, Japan, South America, Europe and learn about their cultures, and it was amazing. After that, I began to make great friends and I enjoy hanging out with them."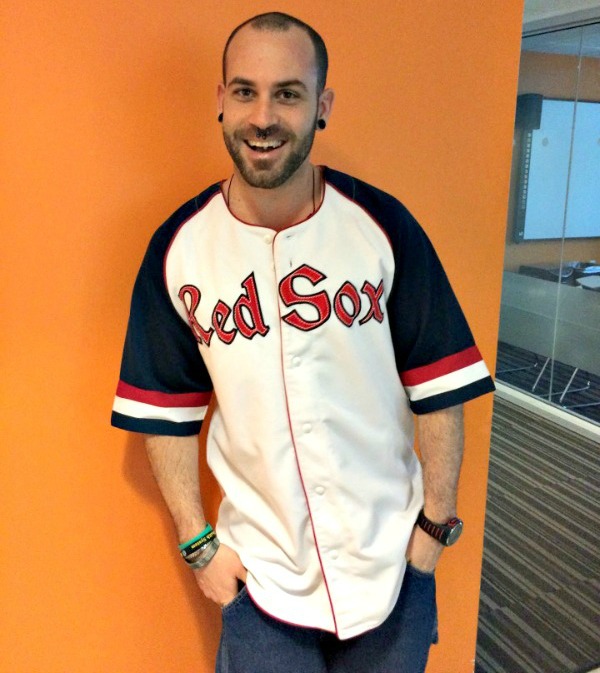 "I also improved my English a lot. Little by little. I've started to understand American people when they talk. I can speak, kind of, fluently with my classmates and even American people."
"To sum up, these experiences, the school, teachers, the girls of front desk, Boston and classmates… all  have been wonderful. So, I recommend EC Boston to everyone."
Learn more about ESL classes in Boston.
Comments
comments