On Friday, June 5th, EC Boston will be hosting it's American prom-themed EC Spring Fling!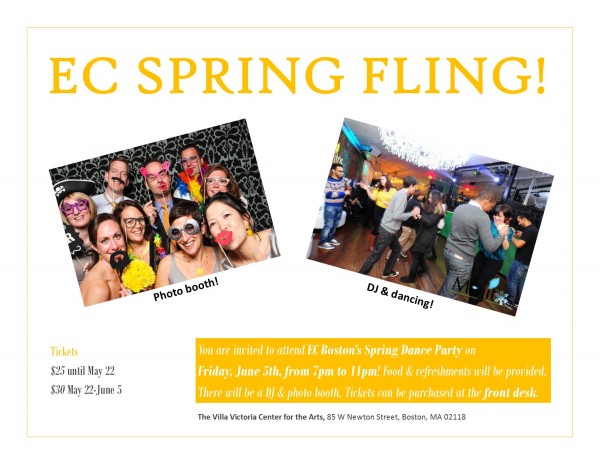 Tickets can be purchased for $25 at the front desk until May 22nd. From May 22 to June 5th, tickets will be $30.There will be food and refreshments, a DJ and dancing, as well as a photo booth. Teachers and staff will also be in attendance. Last year's dance party sold out, so be sure to buy your tickets early.
The dance will be held from 7pm to 11pm at The Villa Victoria Center for the Arts in Boston's South End. (85 W Newton Street, Boston, MA 02118)
Learn more about ESL Boston.
Comments
comments