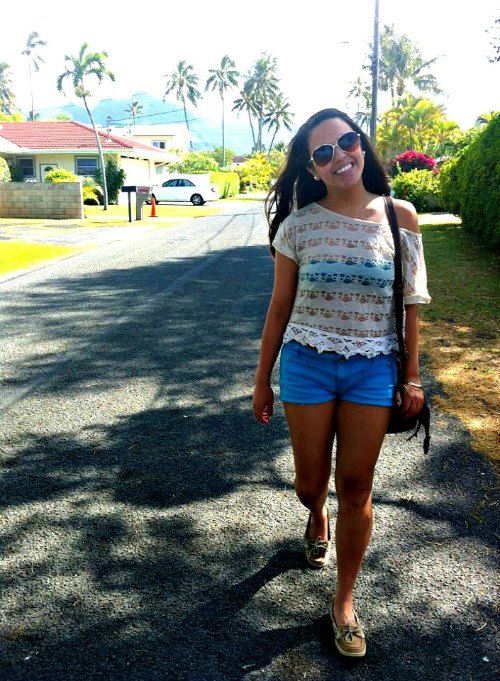 Meet Nikita, EC Boston's Student Counselor and Activities Coordinator! Nikita came to EC in March 2015. If you have any questions about the Activity Calendar, Conversation Partners, the Student Ambassador program, vacations, Boston in general, or just need someone to talk to, Nikita is here to help!
Nikita was born in Paris, France. She moved to the US in 1994 and grew up in Cumberland, Rhode Island – a small town in a small (the smallest!) state, just one hour away from Boston. Nikita's is a dancer and also enjoys going to local shows, the ocean, trying new recipes, playing the piano, traveling and watching TV (especially Mad Men).
Here is what Nikita had to say about her #ecexperience so far.
My first few months at EC have been wonderful. I love the energy of the school and the personal relationship between the staff, teachers and students. I think most here would agree that being a part of EC is like being a part of a big family. Everyone is here to help each other, learn and enjoy all that Boston has to offer. 
One of my favorite parts of my job so far has been observing new students immersing themselves into American culture in their first few weeks and seeing the quick impact in has on their overall conversational skills and their confidence in their English. Many students who seem very shy and who communicate using two or three words on their first day often shake the shyness off soon after their first week and are trying to communicate with fellow classmates and staff with more certainty soon after that.
I also enjoy recommending fun things to do in Boston to students whether they're looking for tourist attractions, alternative activities/sites to visit, restaurants, music venues, etc. Sometimes I learn about some new spots in the the process as well!
I look forward to continuing my journey at EC Boston and experiencing all it has to offer. If students need me, they can find me on the 4th floor at the front desk! Cheers!
Study English in the USA with EC!
Comments
comments