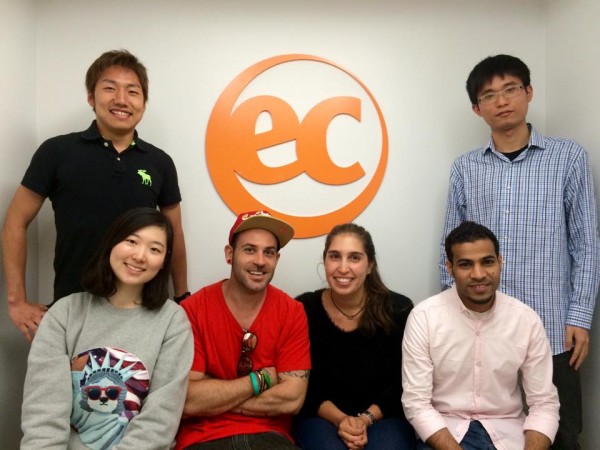 On Friday, EC Boston's very own Student Ambassadors delivered an AY Lecture about what they wish they knew about the city of Boston when they first arrived!
Wangcheng Lee began the presentation by talking about why Boston is an important city to the United States as a whole. He described it as a place where "old and new come together." Wangcheng talked about some of the old sites and buildings he had recently visited with his class, such as Paul Revere's house in the North End. He gave the audience background on the significance to the history of Boston and the United States as a whole of each site. He then contrasted these sites with some of the more modern architecture in Boston, hence is being a place where "old and new come together."
Wangcheng also talked about Boston as a hub of education, as the city has many universities within as well as in neighboring areas such as Harvard University in Cambridge.
Gabi Mouat talked about phone applications or "apps" ESL students living in Boston may find useful such as Currency XE, which live-updates the conversation rates between foreign currencies.
She also suggested a few transportation apps, such as Boston T Map, a comprehensive map of the MBTA transportation routes, Moovit and Smart Ride, which give estimates on when buses and trains will arrive to whichever station the user is at. Gabi also talked about Uber and Lyft, which users use to call a cab to their location. She informed students that these services are often more affordable and reliable than using a local taxi service and to utilize these services when possible.
Taishi Matsumoto then took over to talk about popular sightseeing areas in the city, where they are located, and how to go about planning a visit to each. Among Taishi's recommendations were the Boston Common, The U.S.S. Constitution, walking the Freedom Trail, the Prudential Sky Walk, Harvard University and Massachusetts Institute of Technology. Taishi also recommended the students take a Duck Tour while they are here, which is via World War II vehicle that takes sightseers on a tour of both land and sea in one!
Hyeyoon Moon then gave some pointers on a very important topic to every ESL student…. where and what to eat! Hyeyoon recommended the Union Oyster House and Cheers for their historical value and their flare for Boston fare. Among her other favorites were Mike's Pastry (can you say cannolis?!), the Cheesecake Factory (because who doesn't love cheesecake?) and Bon Chon, a favorite of Koreans in Boston when they are searching for a taste of home.
Last, but certainly not least… Boston sports, presented by EC Boston's very own Alvaro Jurado. Alvaro talked about the Boston Celtics, Red Sox and Bruins and, of course, the most recent champions, the New England Patriots. Alvaro gave pointers on how to buy cheap(er) tickets, how to get to each team's stadium, and when each team is in season.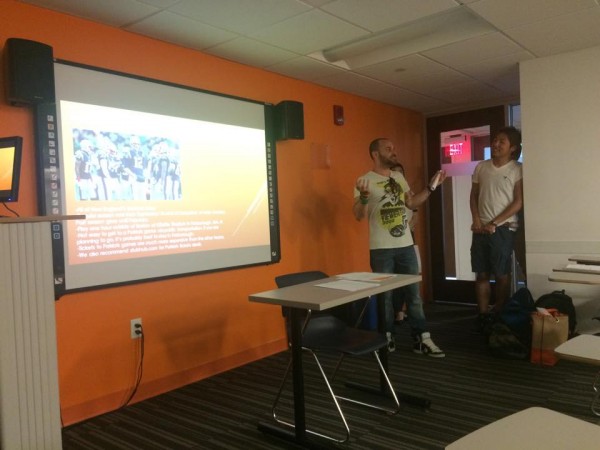 Learn more about ESL Boston.
Comments
comments