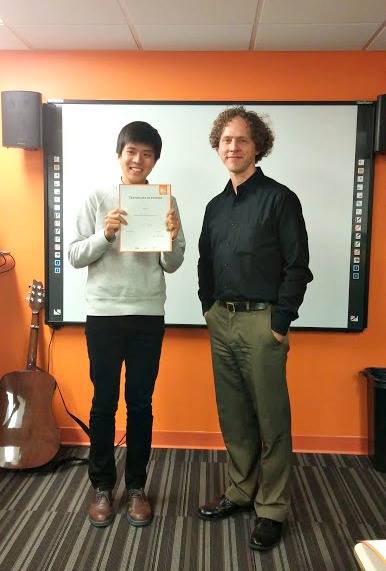 Pil-Ju Kim of South Korea graduated in May from our Semi-Intensive English program. Here is what he had to share about his #ecexperience.
I can't forget the time I spent in Boston, especially at EC Boston. I met many of my friends in this place. In my country, I had to just prepare for my future life, so there was not time to have fun. But because of EC, I have had a lot of fun.
I will go back to Korea soon, but I can't forget my friends and teachers, especially my awesome teacher Rachel. Because of her my English has improved a lot and I have a lot of confidence about non-Korean people. I hope to see all of them again and I really appreciate you. Thank you.
Learn more about Boston English.
Comments
comments