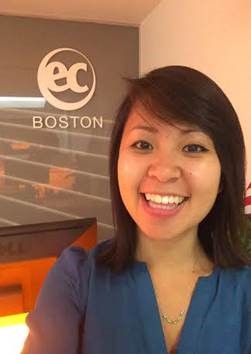 This week, EC Boston says goodbye to Wendy Seng, our Academic Assistant. Wendy will be moving back home to California to pursue a career in the craft beer industry. We wish Wendy the best of luck in all of her future endeavors. Here is what Wendy had to say about her EC experience.
Hello EC Beanteam!
Thank you for everything! This has been an amazing experience that I will cherish with my memories of Boston. I have been very lucky to work with a supportive and entertaining staff. Thanks for the help, compassion, and laughs. Please feel free to hit me up if you're ever in the Bay Area of Caaaalifooornia (does hand signs).
Take care,
Wendy Wendy Wendy
Learn more about English classes in Boston.
Comments
comments