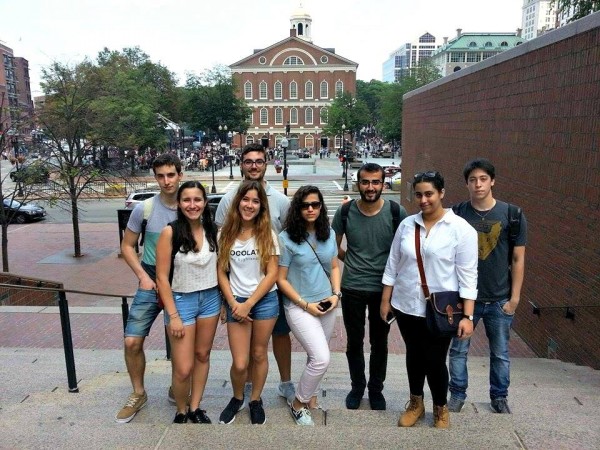 EC Language Centers are located in many well-known and famous destinations in the United States. Our centers are typically located right in the center of the city, making the experience even more grand than learning English. You are close to so many other destinations in the U.S. that are you ought to visit.
Our schools in California, EC San Francisco, EC San Diego, and EC Los Angeles are all located right next to the ocean. You're able to enjoy the amazing sunshine along with a cool breeze.  No matter which school you choose to go to, you can visit each of those cities during your stay in California.  They're less than half a day apart and there's so much to explore. On top of that, Yosemite, Las Vegas and the Grand Canyon are just a little bit further out. The experience in California becomes so much more than studying English. Book a trip to California as soon as you can! A car is a must have in California, so make sure to bring your international driver's license.
If you like being in an urban city, then EC Boston, EC New York, and EC Washington DC will suit your needs.  Each city really establishes itself in a different way.  EC Boston is very historic and it's small communities make you feel instantly at home.  EC New York is full of hustle and bustle, giving you a never ending list of things to do. EC Washington DC provides you with the opportunity to learn about the United States through the years with many free things to do and see.  The unique thing about all of these cities are the very easy to use metro systems.  You won't need a car here and can easily access hot spots by subway. The east coast speaks for itself with the number of famous attractions there are to visit.
EC Miami is unique in its own way. The school is located minutes away from the beach. The weather is tropical and brings in tourists from all over the world. You can relax poolside and enjoy a cool beverage, or you can dress up and have a night out in the city. Just a few hours away is the southernmost tip of the United States where you can see Cuba on the horizon.
And lastly, EC On-Campus at Fredonia and EC On-Campus at Oswego will take you into a small-town American community located right next to the beautiful Great Lakes.  Life here really allows for you to focus on your studies and enjoy the nature that surrounds it.  These schools are also located nearby Niagara Falls, a site that you must see.  Large east coast cities are not too far away when you want to get away for the weekend.
All in all, studying at EC in the USA will allow you to explore and have an amazing adventure. Book your studies today!
Learn English in the USA with EC.
Comments
comments