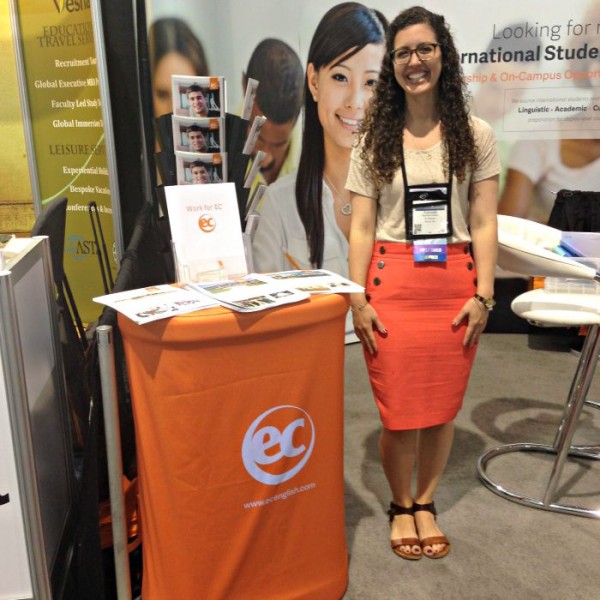 Written by EC Boston's Designated School Official, Hannah Locke.
In May I had the privilege of attending and volunteering at the National NAFSA conference right here in Boston. NAFSA is the Association of International Educators and it unites educators worldwide in providing resources and training material. Collectively, we work with international students entering America for study and study abroad students who leave to US to learn overseas.
During my time at the conference, I attended many sessions on how to engage students with the best experience ever, how to improve services, and technology's impact on learning.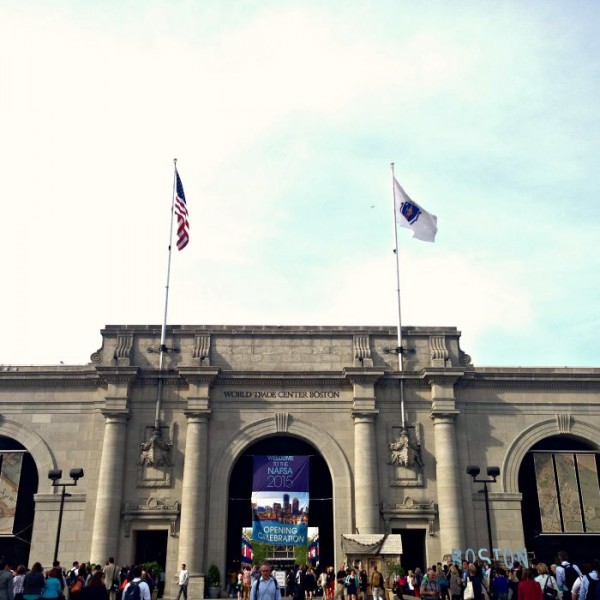 At EC Boston, we are dedicated to help students succeed in a global community. With our array of programs, such as the Student Ambassador Program and the Conversation Partners Program, we provide students with opportunities to excel in leadership and involvement in the school, along with liaising students with locals to practice English and build genuine friendships.
In the future, we hope to create a more thorough pre-arrival orientation to help students physically, mentally, and emotionally prepare for their time away from home and immersed in a new culture. It is our goal to encourage students with not only their language studies, but also to help shape them in active global citizens.
Students' first week at EC Boston can be challenging due to new schedules, new people, a new place, new language, and new ideas. We want students to be cared for and encouraged during this vital transition. This is why we provide an extensive list of first day activities, including a new walking tour by a Student Ambassador and a new early dinner/happy hour hosted by a staff member!
With technology advancing so fast, we want to ensure students are utilizing it in the best way possible for their studies, using new classroom features and our new EC Student Handbook App. Though we want to plan for reflection time so students can articulate how their time in Boston grew and stretched them in mind, body, and spirit.
One presenter at NAFSA said, "We have to pause and think 'why' we do what we do. We can't be too busy. We need to pause and reflect. Planning is needed to provide life-changing spontaneous interactions for our students." I think this is what EC Boston is striving to provide for our students, staff, and teachers.
International Education is where real change is happening for people and countries and beliefs and action.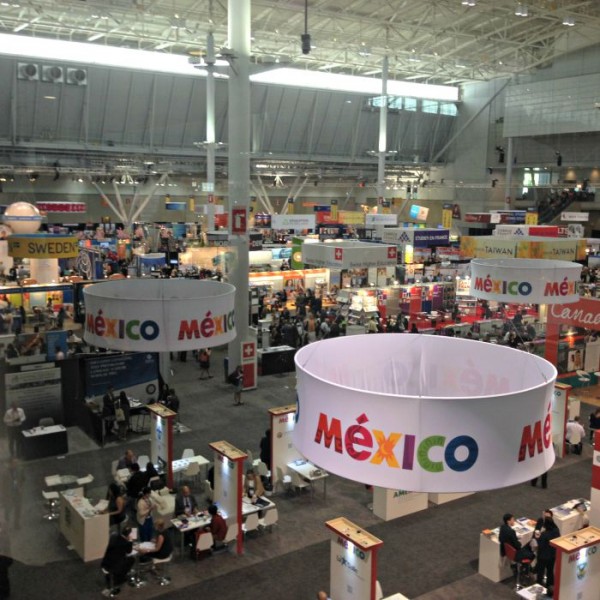 Learn English in the USA with EC Boston.
Comments
comments