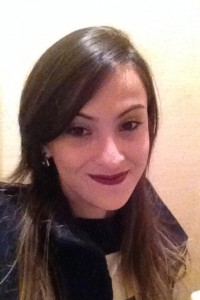 Meet Tamara Camargo of Brazil, an Academic Year student here at EC Boston and our new Student Ambassador! Tamara started English classes in Boston in February of this year and became an Ambassador at the beginning of the month. Tamara is one of the original members of EC Boston's Soccer Club, and has led the club for the past two weeks. Here is what she had to say about her EC experience so far and why she would like to be a Student Ambassador!
When I decided to study English in USA, I couldn't think about other city but Boston. Boston, besides being one of the best destinations for any kind of student, is absolutely beautiful, easy to get around and people, in general, are friendly. I'm living in Boston since February 2015, and I got one of the biggest snow storm that the city ever had but, honestly, I enjoyed it a lot!
I had the opportunity to experience so many different kind of situations that I would never have in Brazil. These memories are so special and unique that I will remember forever. Furthermore, after six months of studying English in EC, I can definitely say that my experience wouldn't be as wonderful as it was if it wasn't for the EC teachers and staff. The environment is great to learn and the school has activities every day!
I wanted to be Ambassador because is a great opportunity to meet new people and help them as much as I was helped. In EC, we have new students every Monday and every time I talk with a new student, I remember me on my first day of my journey in EC Boston: I knew that I would study for six months, but I didn't have any idea how my days would be, how communicating in a new language would be and having such nice people around has helped me a lot. After these six months I feel really satisfied with my results and quite glad with my choice (so glad that I will stay at least one year more in Boston studying). I would be happy to answer any question that students or future students may have.
Learn more about English classes in Boston.
Comments
comments